Our weekend in KL didn't get off to the best start. Luckily it improved! Maybe at some point I'll write a blog about our weird Airbnb experiences…
Where we stayed
We were completely messed around by our Airbnb host, only to be told we'd been given the wrong room. When we were shown to the correct room, we realised that there was only a small blind (with a huge gap in it, by the way), separating our room from the shared living area. Needless to say, we left pretty quickly and requested a refund!
Instead, we booked into the KL Journal Hotel, which was only down the road. A little bit more expensive but in a much better location, this boutique hotel was a great base for our stay.
When we arrived we were running on empty. We needed to push past the tiredness and make our weekend in KL a great one!
Day 1
We did nothing apart from wander around the immediate area near our hotel. We stayed in the heart of Bukit Bintang, only a stone's throw from Pavilion KL shopping centre.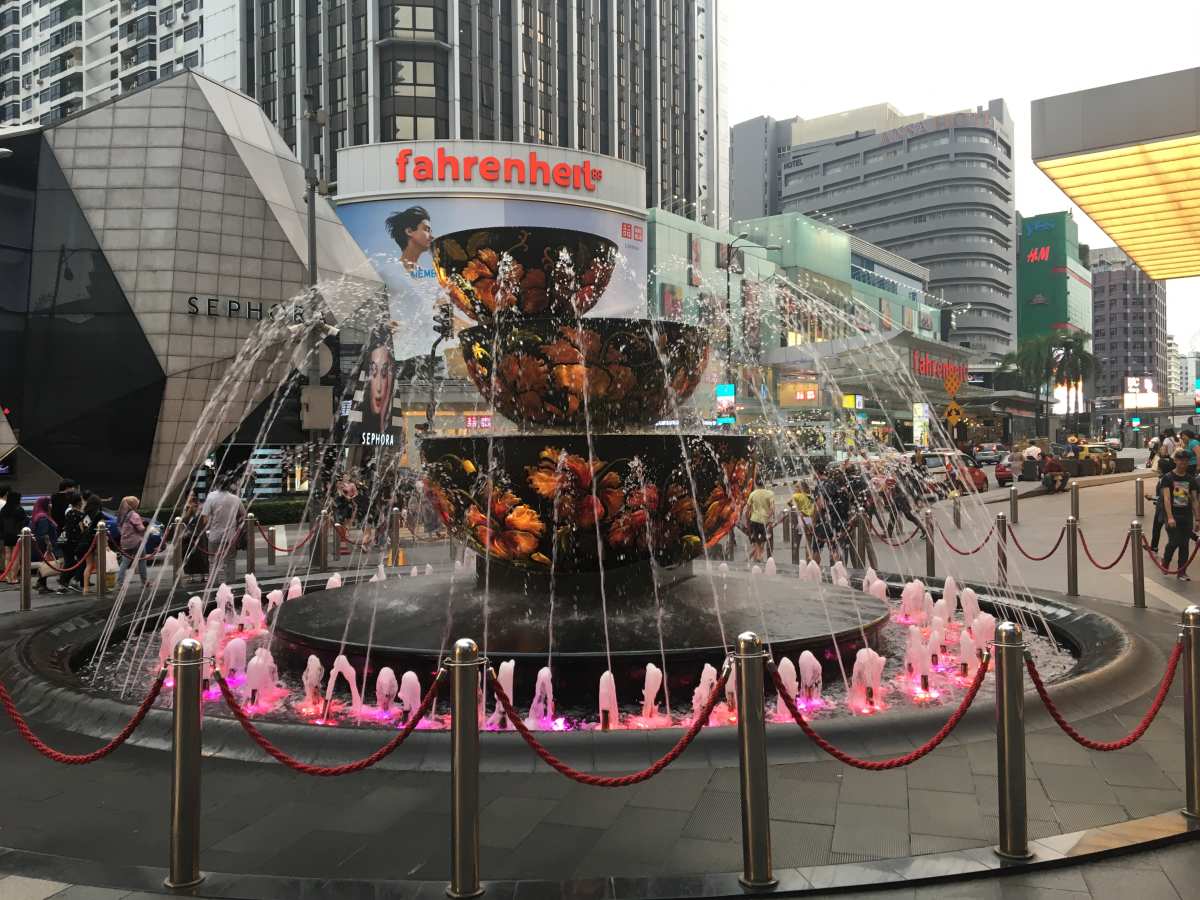 It goes without saying that we really needed a good night's sleep. Sadly the 'open mic night' going on directly beneath our room made that impossible!
Day 2
I'd love to say we were up bright and early, ready for a day of full-on sightseeing, but that would be bending the truth a little. We actually got up pretty late, and practically sleepwalked to find breakfast.
Luckily, a decent meal made us feel slightly better, and we set off in the direction of the Petronas Towers, arguably the city's most famous landmark.
We took plenty of time to walk around KLCC park and the water fountains, where we captured some incredible pictures of the towers.
Afterwards, it was time for some lunch. It turns out that we picked a good time! When we'd finished lunch, we found the centre literally swarming with people who all looked absolutely drenched. A quick look outside confirmed one of KL's legendary downpours had appeared out of nowhere!
We took the opportunity to run some errands in the mall (these malls literally have everything, after all), so Karl got his hair cut and I bought some currency at one of the many money changers. Best of all, we then managed to get back to our hotel just before the next big shower descended!
Dinner was at Opium, one of KL's most famous Asian fusion restaurants. It was only around the corner from our hotel, and we were impressed.
Afterwards, we made the spontaneous decision to visit the Petronas Towers again. They look incredible at night, and we were glad we made the trip (even if we did get slightly lost in the city's maze of overpasses).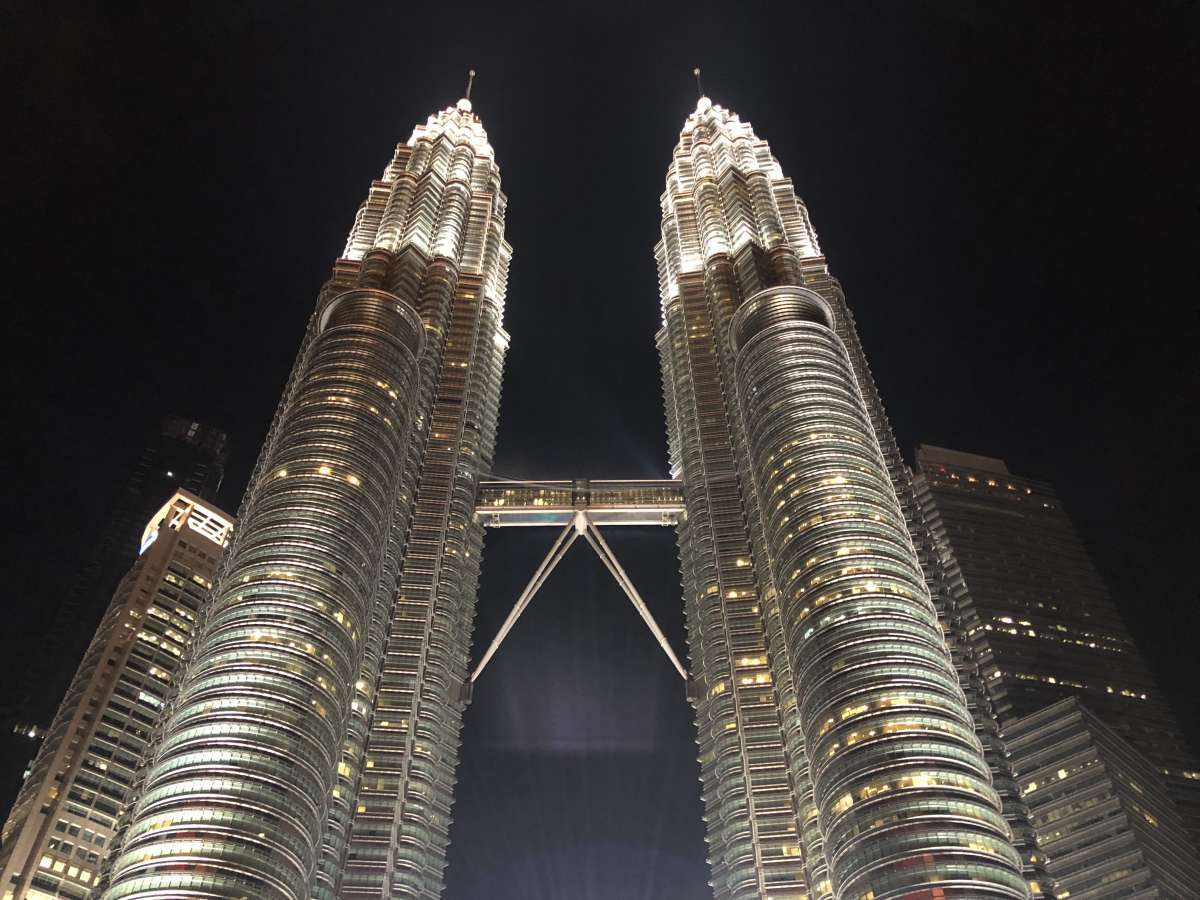 Day 3
We'd earmarked Saturday for a visit to the Batu Caves, but we woke up to more stormy weather. We also found out that the regular train to the caves was temporarily out of service, with a shuttle bus running in its place instead.
All of this was enough to put us off the long trip, so we set off on foot to discover more of KL city. This led us to the Menara KL Tower. Even taller than the Petronas Towers, it measures an enormous 420m! (During the walk, the weather also transformed from grey and rumbly into a gloriously hot and sunny day, rendering us sweaty messes by the time we'd climbed the steep hill to the tower… we missed the signs for the shuttle bus)!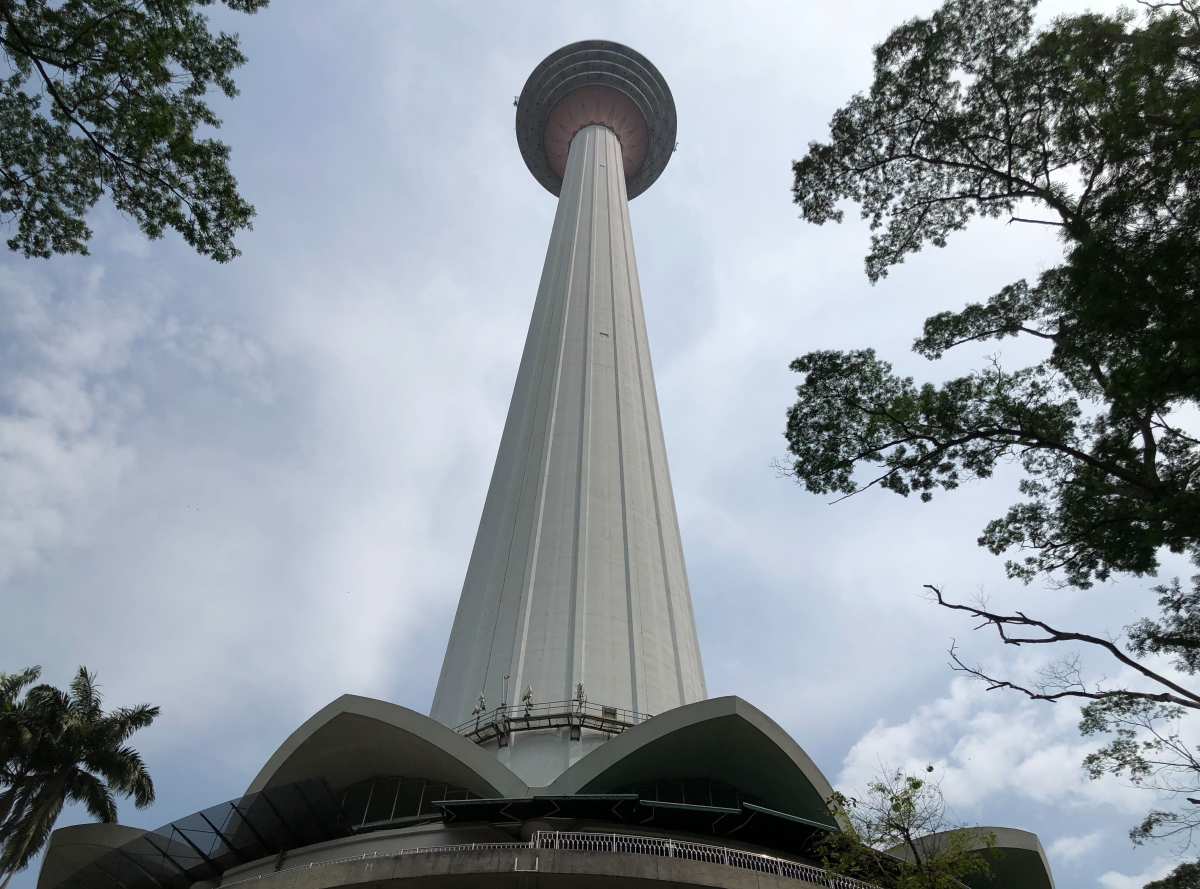 We'd really hoped to visit a rooftop bar during our trip to KL, but stepping out onto the Sky Deck at the tower was a great alternative (and not much more expensive than paying an extortionate cover charge for cocktails)!
After chilling out in our room for a couple of hours, we made our way towards one of KL's most famous streets, Jalan Alor. This crowded and crazy street is the place to find some of Malaysia's best street food, and it's the perfect place to people watch.
A weekend in KL
Our time in Kuala Lumpur was definitely short and sweet. It was a shame that we didn't make it to the Batu Caves, but in hindsight, we still managed to see a LOT of the city simply by walking. We didn't even try out the Monorail!