We'd always wanted to visit the US capital, so we planned it into our America itinerary. We spent a total of three days in Washington DC, and we pretty much walked all over the city!
We managed to cover a lot of ground in just a few days, despite the unbelievably hot and humid weather during mid-August. There's plenty to see in D.C. and luckily most of the main sights are quite close together, including the White House, the US Capitol, the WWII memorial fountain and the Lincoln Memorial.
Day 1
On day one, we decided to try and see as much as we could in central D.C. We started out from our Pod DC Hotel, and walked for around 20 minutes to the White House. We walked across the front of the building, where there were a few small protests going on (I guess there are protests going on most days at the moment, considering the current political climate in the USA).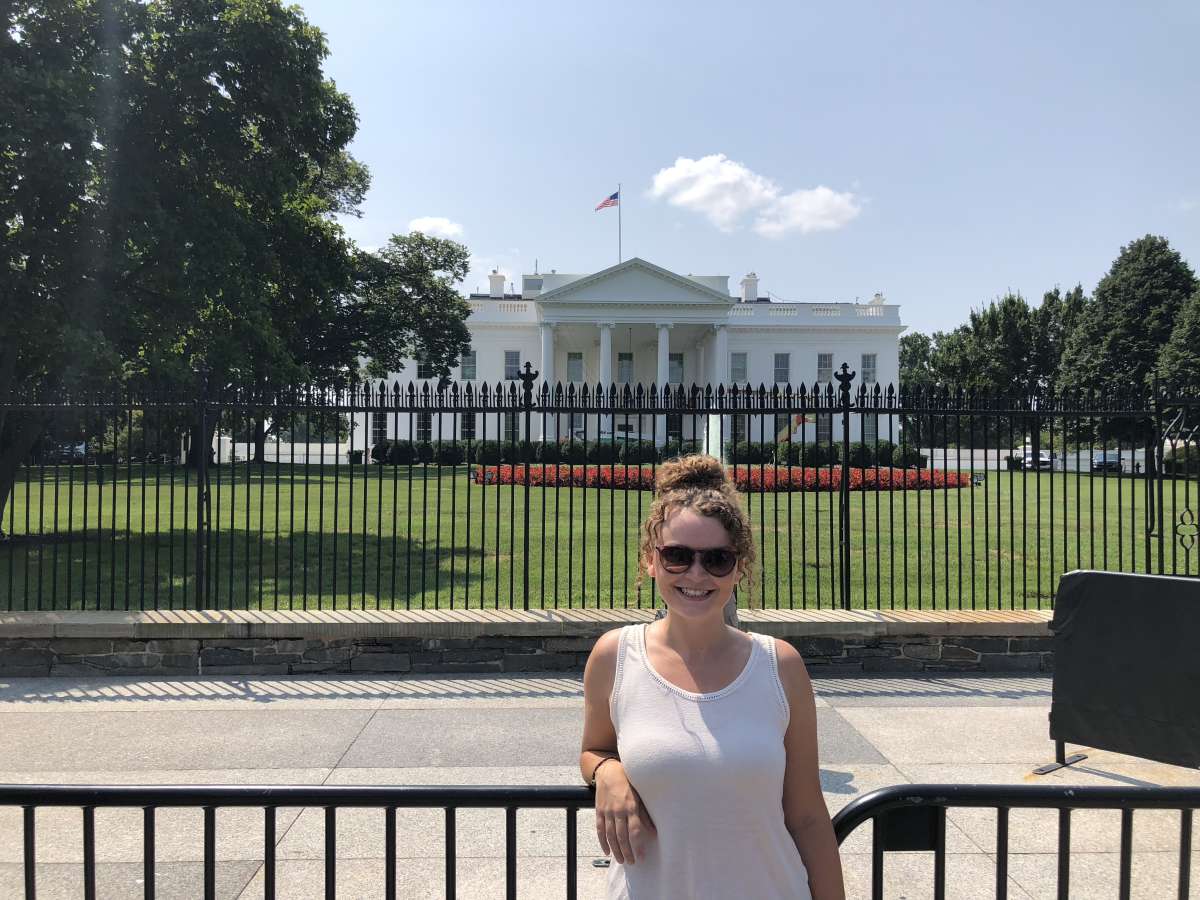 We then continued past and walked down to the WWII fountain, which is beautiful. It sits at one end of the Memorial Pool, with the Lincoln Memorial at the other end. On a hot day, this is a great place to sit and relax and get some shade. We walked from the fountain down to the Lincoln Memorial, before stopping off to see the incredible Korean War Veterans Memorial.
From there, we continued past the Washington Monument and on to the National Mall towards the Capitol Building.
It was a LONG day, but worth it to tick off a lot of the main sights!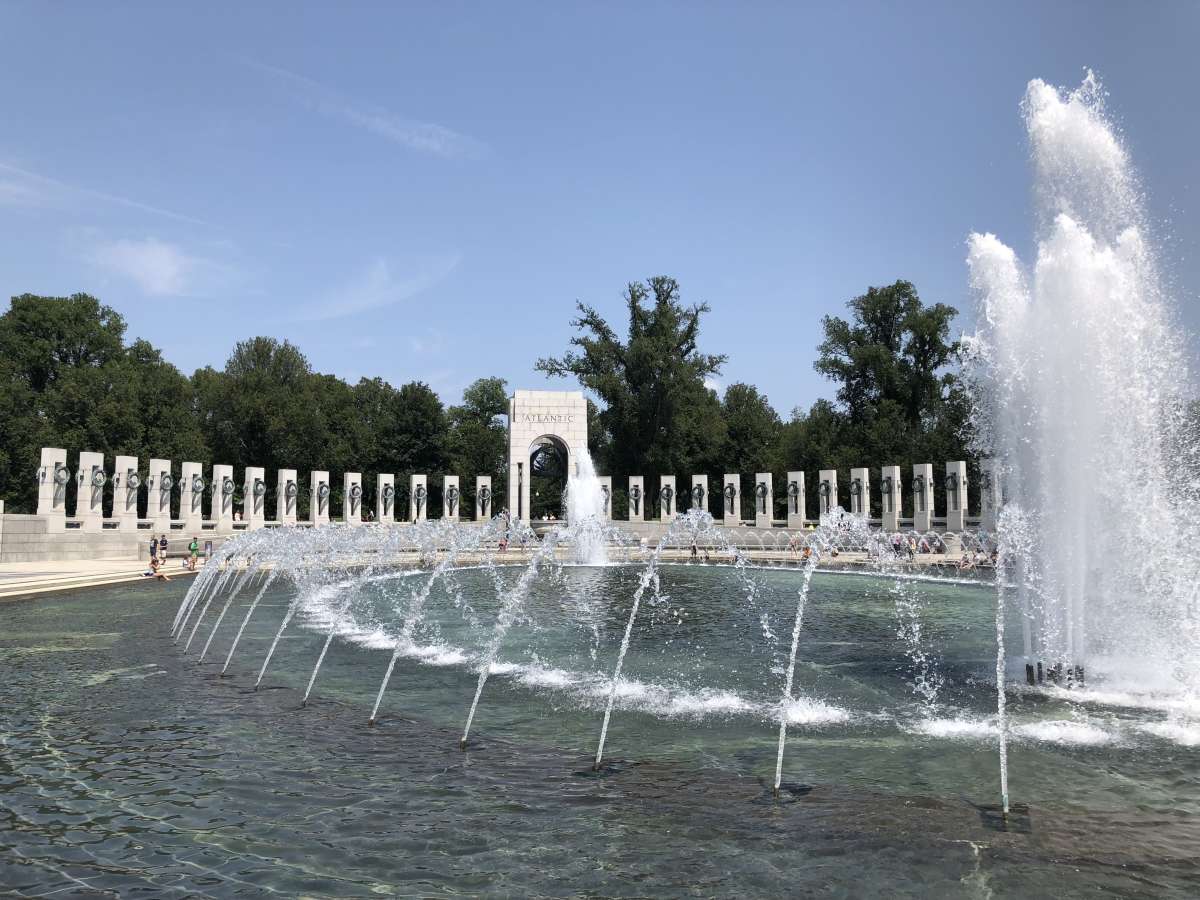 Day 2
We decided to head to Arlington Cemetery and The Pentagon, because both sit quite close together. We took the Metro, but quite a few lines were out of service, so we still ended up doing a lot of walking!
Arriving at Arlington Cemetery, we were searched before being allowed inside. We'd definitely recommend making the trip to Arlington if you get chance. It's a pretty humbling place, and it is huge.
From here, we took the Metro to The Pentagon. We could've walked, but it was SO hot that we decided to take the train instead. The station is directly next to the building, so we only had a short walk to the Pentagon 9/11 Memorial.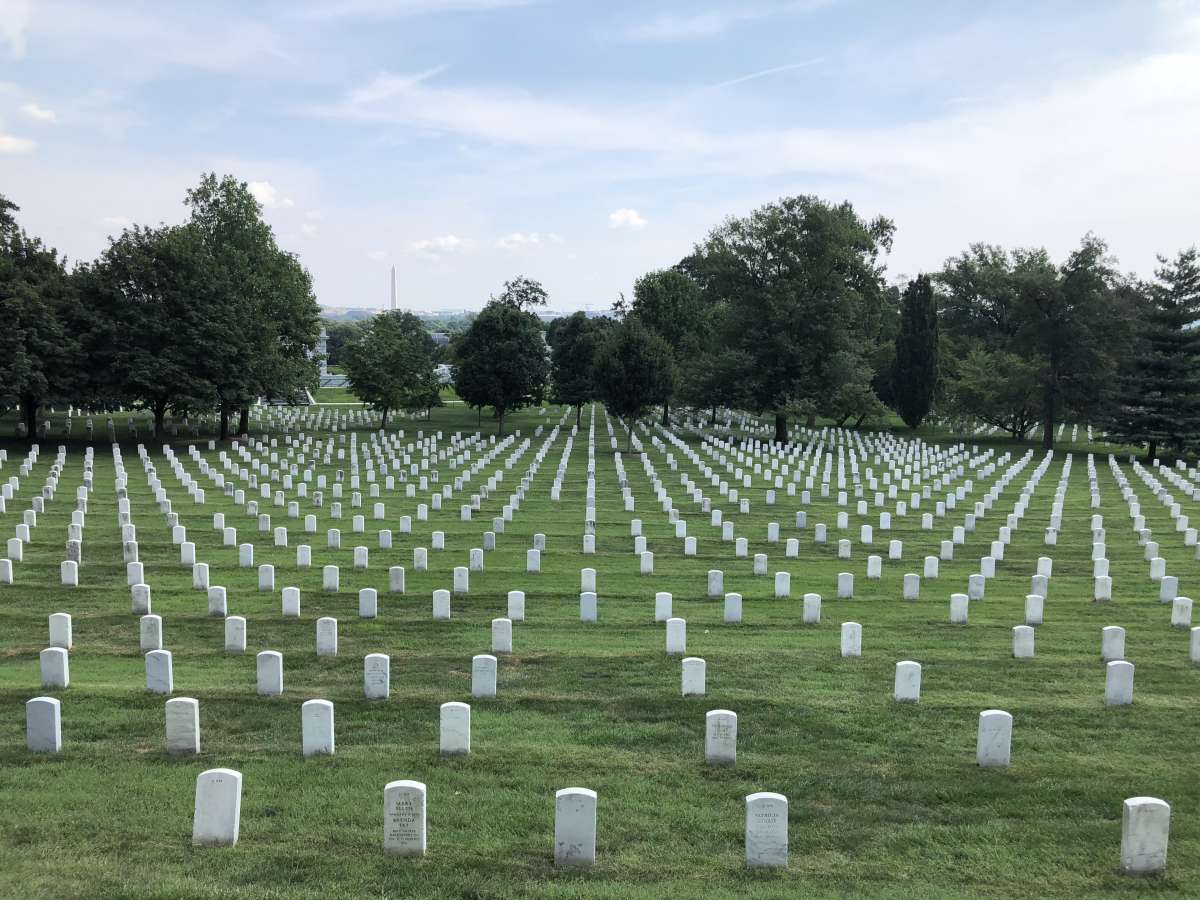 The memorial is beautiful, and very peaceful. If you visit this area, be careful when taking pictures. We noticed somebody being spoken to by a security officer, because he thought they were taking a picture of the Pentagon!
Day 3
By the time our last day in Washington came around, we were so sick of the humidity that we decided to head to a museum to escape the heat! We're not big museum people, but it felt like the sensible option.
We headed to the Gallery Place metro station (right opposite our hotel) and took the train two stops to L'Enfant Plaza. From here, we found ourselves just a three-minutes' walk from the National Air and Space Museum. Entry is free, so it's a great choice for those days when the weather might make sightseeing a chore.
There are actually some really interesting things to see here. Karl's a bit of a space nerd, so he particularly enjoyed the human space flight exhibition.
Three days in Washington DC
We loved our time in Washington. It is such a clean, beautiful place with so much to see and do. It is also surprisingly easy to navigate (we found it much easier to find our way around than in other US cities like San Francisco and Chicago)!
If you're interested in US history, Washington D.C. is a must-visit.