After more than two months on the road, we've decided that now's a good time to remember the gear we've loved, loathed and left along the way. We'll discuss what gear to pack, and what's best left at home.
We each arrived in Asia with an overflowing backpack, as well as an equally jam-packed carry-on bag. How naive we were! Since then, we've discovered what we really needed, and what we really didn't.
Gear we couldn't live without
Power banks
We both have our own Anker PowerCore
. They might be slightly more expensive than some other power banks, but they're worth it. They can charge two devices at once and when fully powered-up, they can be used to recharge an iPhone five or six times over. We've even used ours as our only source of power in places where we've struggled for plug sockets (mainly in China).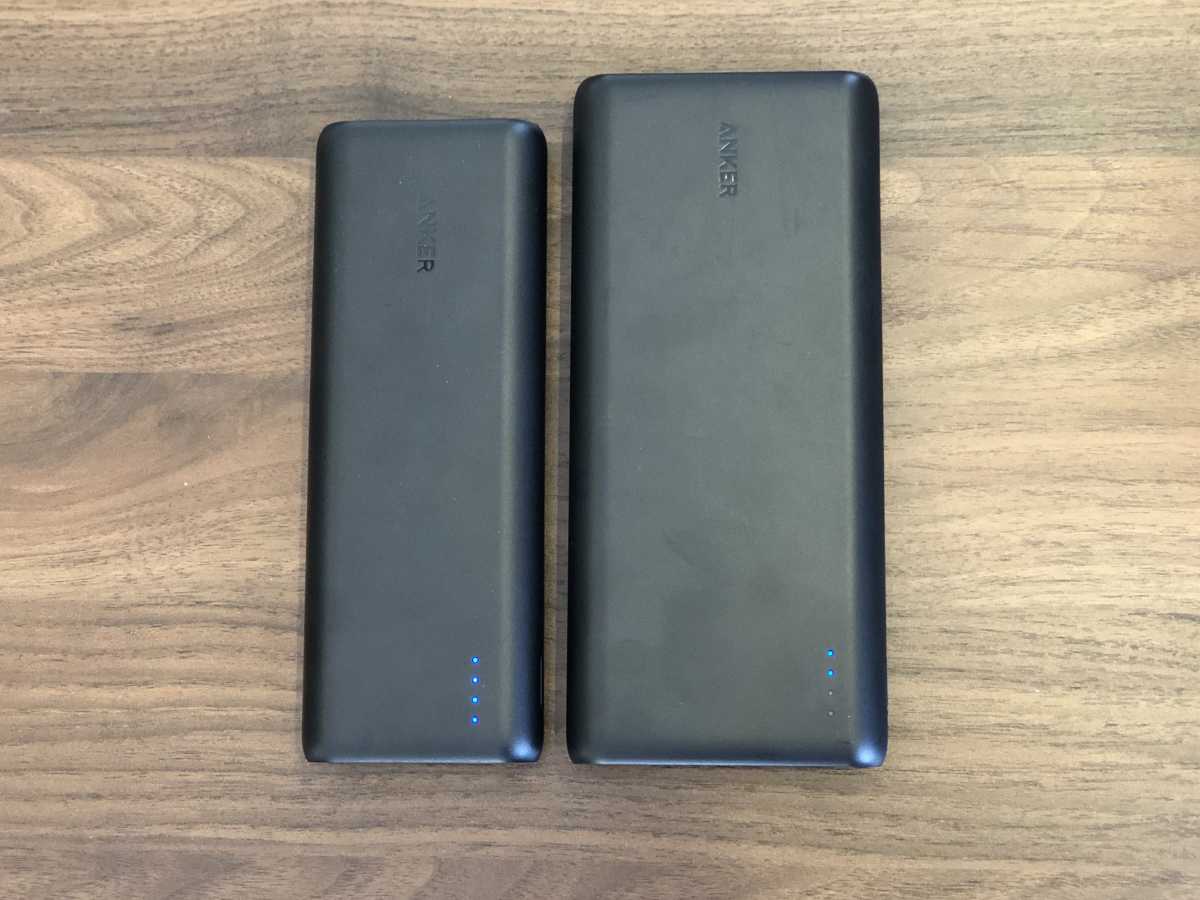 Universal plug adapters
An absolute must-have when you're deciding what gear to pack. Some hotel rooms have universal/UK sockets. Most don't. Karl has an Apple World Travel Adapter Kit for his MacBook charger. I bought a Universal Power Adapter Plug
that has served us very well so far.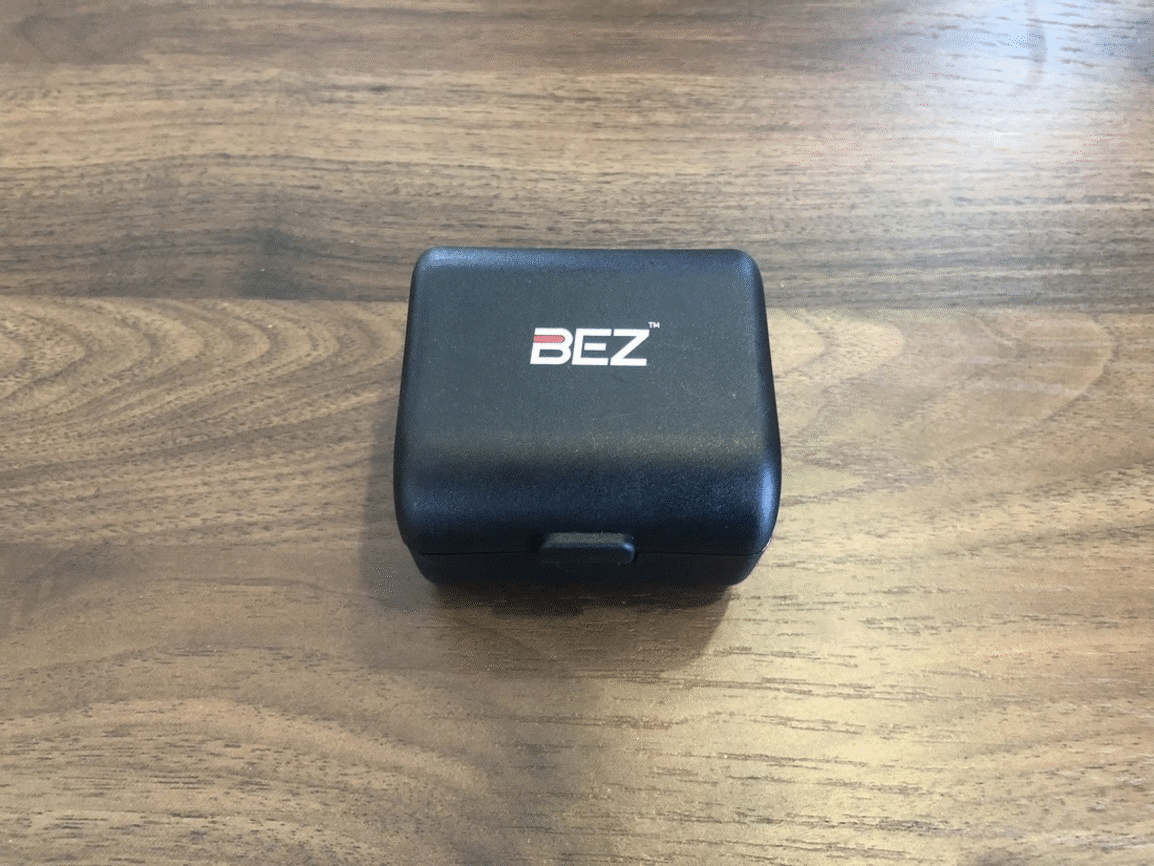 Roost laptop stand
Karl spotted this little gem on Nomad List's gear page. If you're particularly tall, it's a must-have to prevent the dreaded "desk hunch". Some coworking spaces do have laptop stands, but many don't. And if you have to create a makeshift desk in your hotel/hostel, this is perfect when paired with a Bluetooth keyboard and mouse.
It's also collapsible into an impossibly slim package that's easy to slot into the fullest backpacks.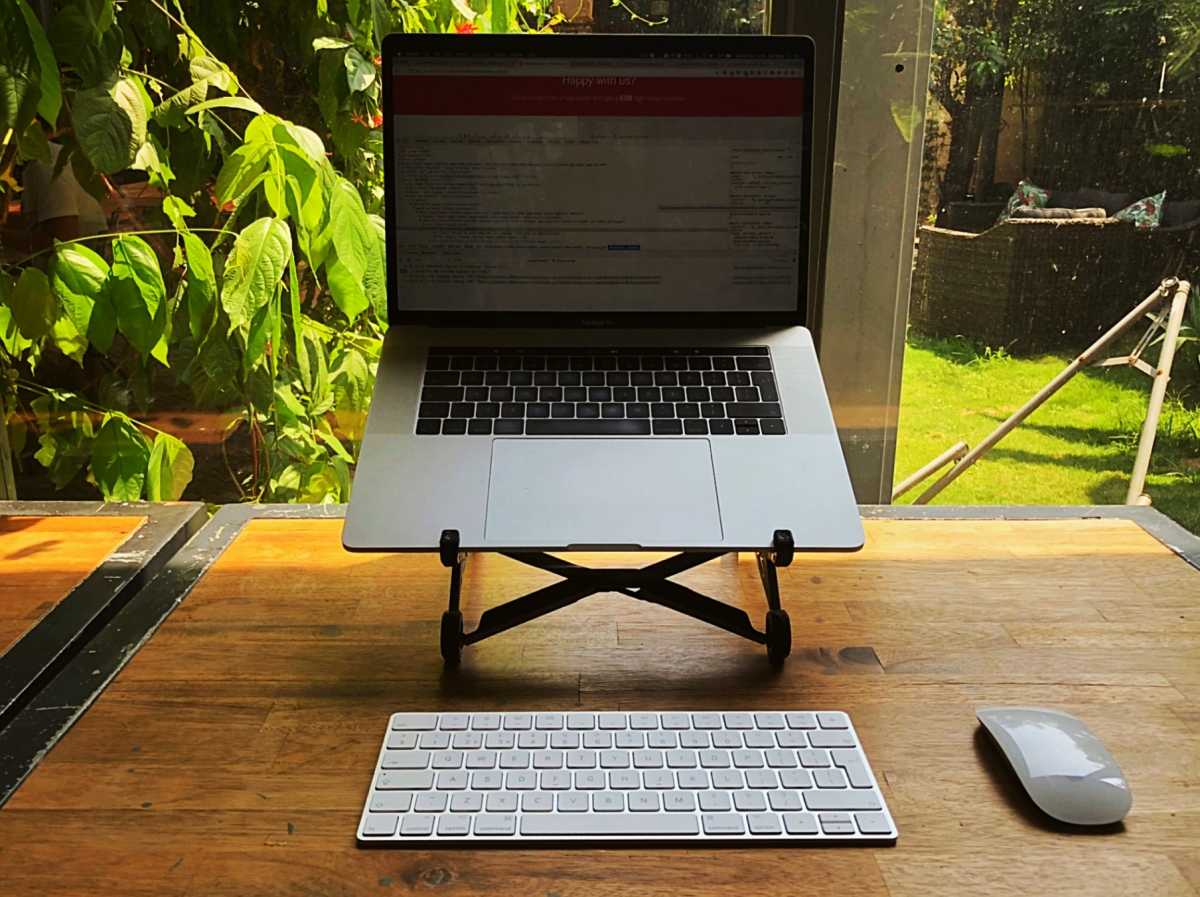 Bose QC35 headphones
Some areas of Southeast Asia can be an assault on the senses, and it can be difficult to get any peace and quiet. In busy airports and noisy cafes, the Bose QuietComfort 35 (Series II) Wireless Headphones have been a lifesaver
for Karl. I wish I had some too! Having said that, my (much cheaper) Sony MDR-EX650 Earphones
do the job just fine.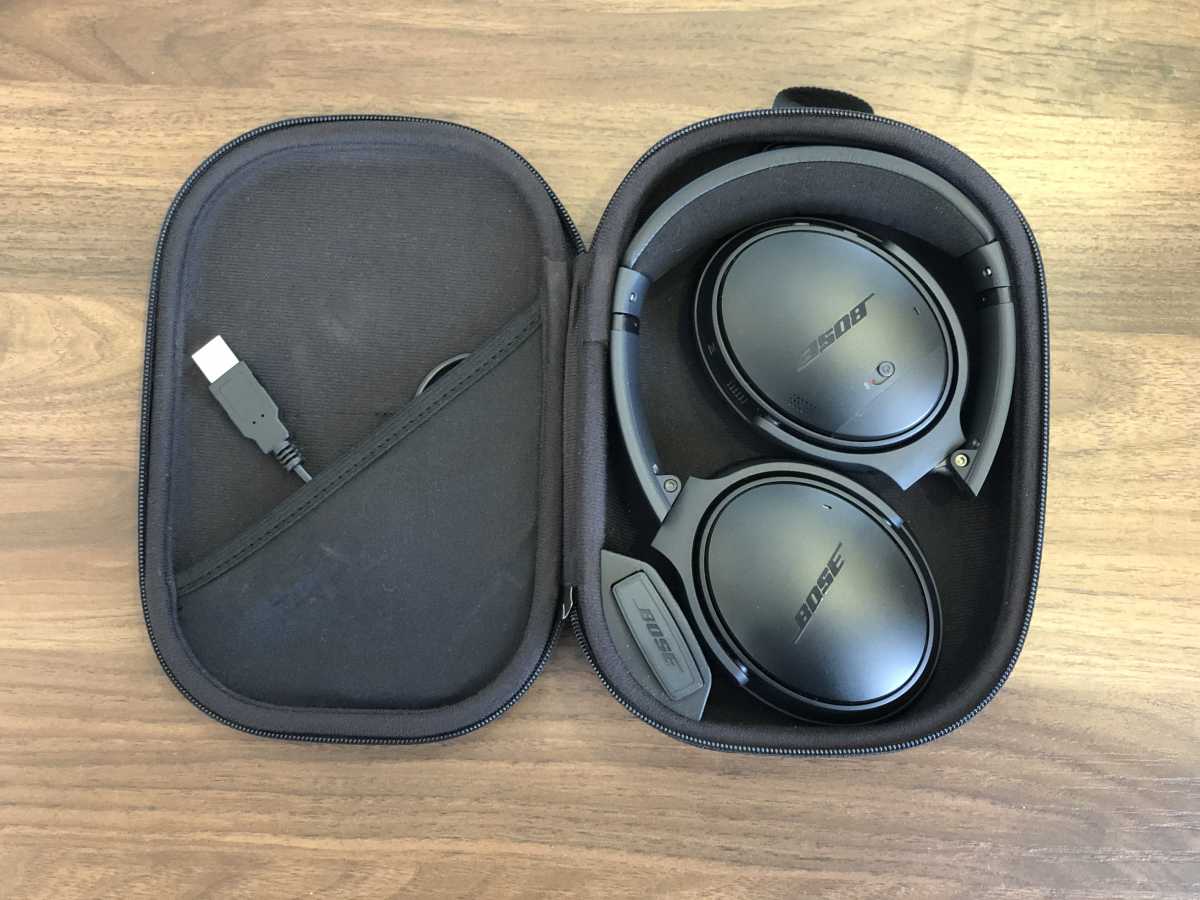 Earplugs
Continuing with the noisy theme, if you're a light sleeper you need to invest in some earplugs before trying to snooze in Asia. Nobody does their best work after 3 hours of sleep! We don't use ours often, but when we do we have a good reason to. Times when we have used our earplugs include:
Koh Lanta: Cockerel next door
Ao Nang: Wild dogs barking at 2am
Chiang Mai: Cleaners wheeling trollies around at 5am
Beijing: Shared an interconnecting door with The World's Loudest Woman
Hanoi: Music blaring next door to our hotel at 1am
Hoi An: Children shrieking in the swimming pool at 6am (yes, 6am!)
Every now and again you really need earplugs over here. Cities are never quiet, while more rural areas seem to be overrun with wild dogs and cockerels.
Gear we wish we'd left at home
Backpack raincovers
We ditched these pretty early on. I think they're only a necessity for serious hikers, or for anyone who's likely to be wandering around looking for accommodation in the rain. We usually have somewhere booked for our first night wherever we go, and we usually know how we're going to get there (by train, taxi, transfer etc). We've seen some stormy weather, but we've never needed raincovers.
In some airports, we've seen passengers use a raincover to protect their backpack when checking it in as hold luggage. Our backpacks have a secure, zippable cover for the shoulder and hip straps. Plus, we've seen a few raincovers looking decidedly worse-for-wear coming onto the baggage carousel at the other end!
A small carry-on daypack
After developing an intimate relationship with our 2-in-1 Osprey backpacks over the last couple of months, we've discovered a few good and bad points. I'm happy enough with mine, but Karl struggled to fit all of his work gear into his small 13-litre daypack. So much so that he ditched it in Kuala Lumpur and upgraded to an incredibly practical Vaude Tecoday 25-litre backpack which he won't stop going on about. (I think he loves it more than he loves me).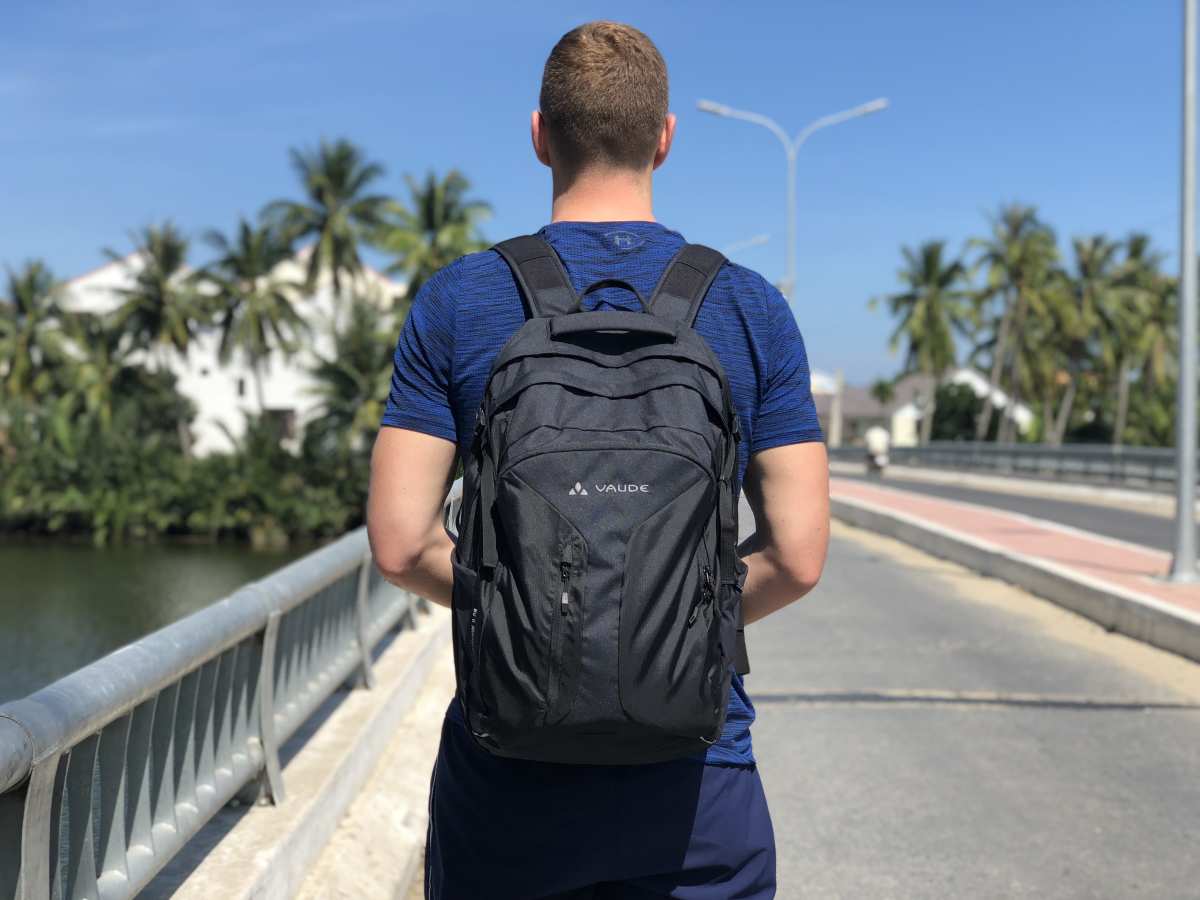 Plus, neither of us has ever attached our daypack to our larger Osprey backpack. It's a fiddly and thankless task that results in nothing but a HUGE, heavy backpack that's liable to knock over everything and everyone in its path.
Makeup
Karl rather wisely left his makeup at home. I didn't. Take it from me, you just won't wear makeup over here. It's too hot, too humid and just a big waste of time. Embrace your freckles (and frizzy hair). I now have a bag of makeup with me that I obviously don't want to throw away! I rarely even get it out of my backpack, meaning that it's just a (very expensive) waste of space.
Shoes
You only need two pairs of shoes when deciding what gear to pack. A pair of comfortable trainers for sightseeing and travelling in, and a pair of sandals or flip-flops for day-to-day wear. That's it. Don't be tempted to do what we did and bring "nice" sandals or a "spare" pair of trainers. I ditched my beloved, long-suffering Nike Juvenates in Hong Kong. I could've cried saying goodbye to them, but they were taking up far too much space. And I haven't missed them since!
Plus, you can always buy anything you do need very, very cheaply.
Gear we wish we'd brought
A GoPro head strap
This is on our "to buy" list. We love our GoPro HERO5 Black
, but it can be difficult to get steady footage using only the 3-way arm we originally brought with us. For activities like kayaking, cycling and ziplining, a head strap would be ideal. We really wish we'd had a head strap for the luge in Singapore and the toboggan at The Great Wall, too.
Reusable water bottles
These are another item on our "to buy" list, once we find suitable ones. We ummed and ahhed about buying new 500ml Balhvit Water Bottles
before we left the UK. After seeing the shocking amounts of plastic washed up on the beaches and around Ha Long Bay, we feel incredibly guilty whenever we buy bottled water. Most cafes and coworking spaces have a water cooler, meaning that it's easy to fill up on the go instead. We'll both be buying a reusable water bottle as soon as we find some!
What gear to pack
Deciding what gear to pack isn't easy, especially when you're new to the nomad life. Everyone's different, but hopefully our little guide has been helpful!
Here are our "rules to pack by":
Practicality first, style second
Steer clear of bulky/heavy items as much as possible
A well-organised backpack is a thing of beauty
Packing cubes are a worthwhile investment
A spacious carry-on bag is a lifesaver
You need fewer clothes/shoes than you think
Nobody cares what you look like!