It goes without saying, we love food. For us, a huge part of the travelling experience is trying the different dishes that each country has to offer. Here, I'll run through our list of what to eat in Singapore. Everything is covered, from cheap eats to budget-blowing feasts (and drinks too)!
Cheap and cheerful eats
With close to 100 stalls, Newton food centre is a lively, open-air market where you can sample Singaporean, Thai and Indian foods, plus a range of seafoods and even fresh juices. You'll find locals and tourists here all through the day and night, just hunt for the most popular stalls! I had a delicious chana masala with the world's largest naan bread (may or may not be official), while Karl had pineapple rice and a selection of spring rolls.
How to get there: Take a North/South (Red) line or Downtown (Blue) line train to Newton MRT station. Newton food centre is right next to the station, on Clemenceau Ave.
We visited Holland Village market and food centre when deciding what to eat in Singapore on our first night. It's a traditional hawker centre with plastic tables and a good selection of Asian food stalls. You can pick up a can or a large bottle of Tiger beer for just a few Singapore dollars, too.
How to get there: Take a Circle (Yellow) line train to Holland Village MRT station. From the main road (Holland Ave), walk down Lor Liput, where you'll find the food centre straight ahead of you.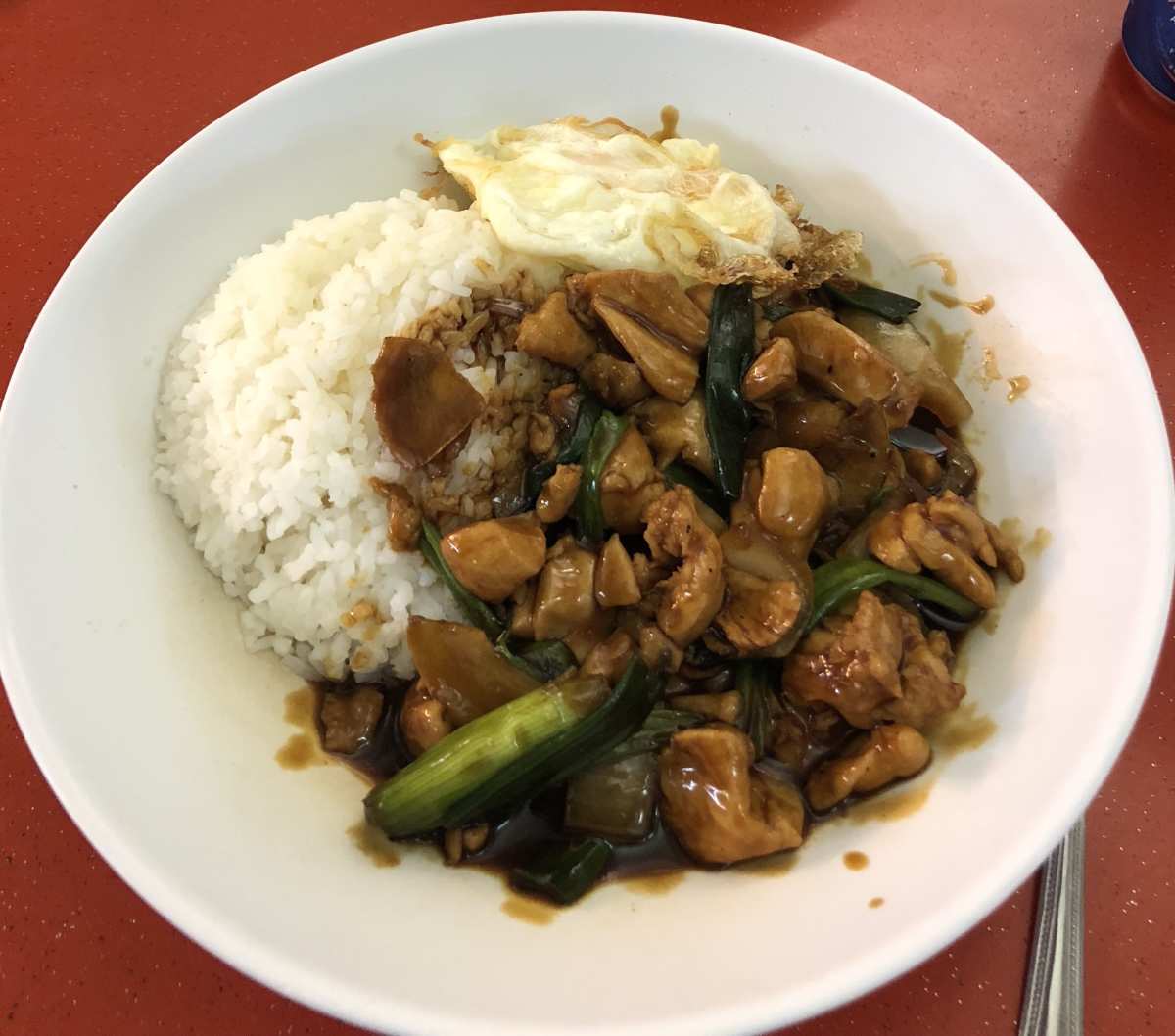 Famous for its satay offering, Lau Pa Sat has an atmosphere like no other food centre. Out of place in Singapore's business district of soaring skyscrapers, this iconic landmark blends history with striking architecture. Seek out stalls #7 and #8 for scrumptious satay at incredible prices. We went for the chicken satay from stall #7, and the peanut sauce was out of this world. 10 sticks for S$7!
How to get there: Take a North/South (Red) line or East/West (Green) line train to Raffles Place MRT station. Follow signs for Exit I, which will take you through a long tunnel that emerges near to Lau Pa Sat. The centre is located at the junction of Boon Tat Street and Robinson Road.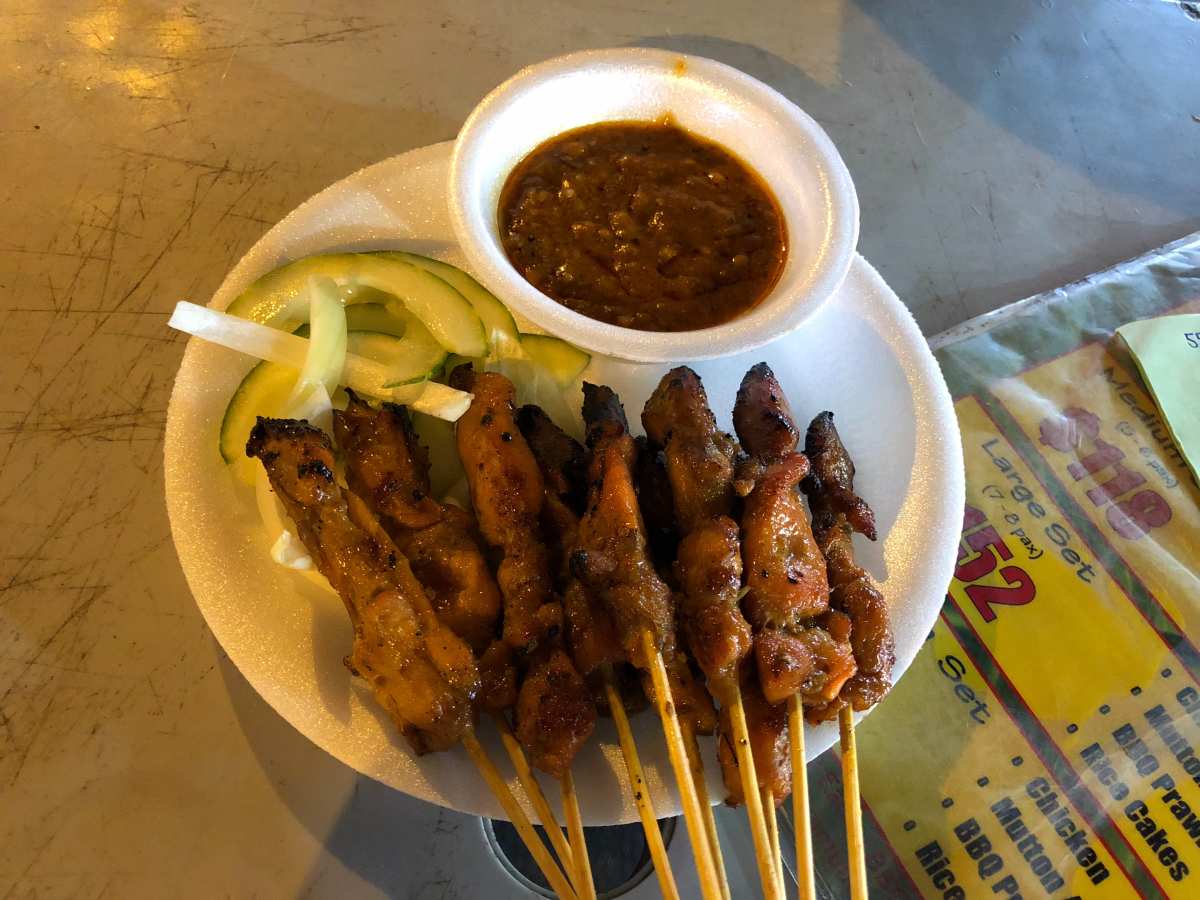 Average prices, NOT average food
Having visited Fatty's on a previous trip, I knew it was somewhere I'd definitely want to go back to eat in Singapore! Their crispy sweet and sour chicken is the best I've ever tasted, especially when served with a mountain of fried rice. Portions are HUGE, making it a great place to dine with a group.
How to get there: Fatty's sits just around the corner from Rochor MRT station, on the Downtown (Blue) line. It's located just off Bencoolen Street.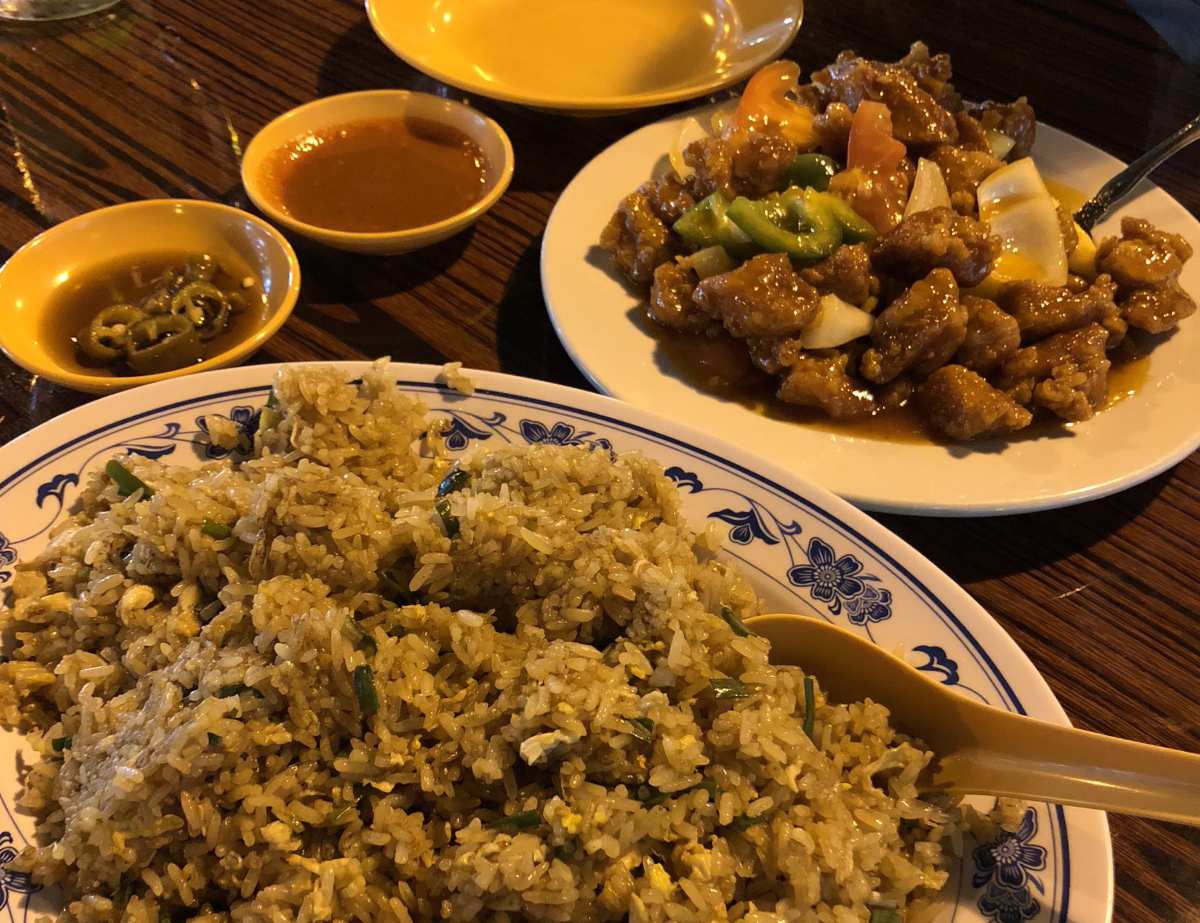 We decided to head to Little India one evening, and stumbled across this place. We sat outside on the street and had a fantastic North Indian meal. The waiters were really knowledgeable about the food on the menu, and the prices were reasonable too.
How to get there: Take the Downtown (Blue) line or North/East (Purple) line to Little India interchange. Head towards Serangoon Road, where you'll find Khansama Tandoori on the junction of Norris Road.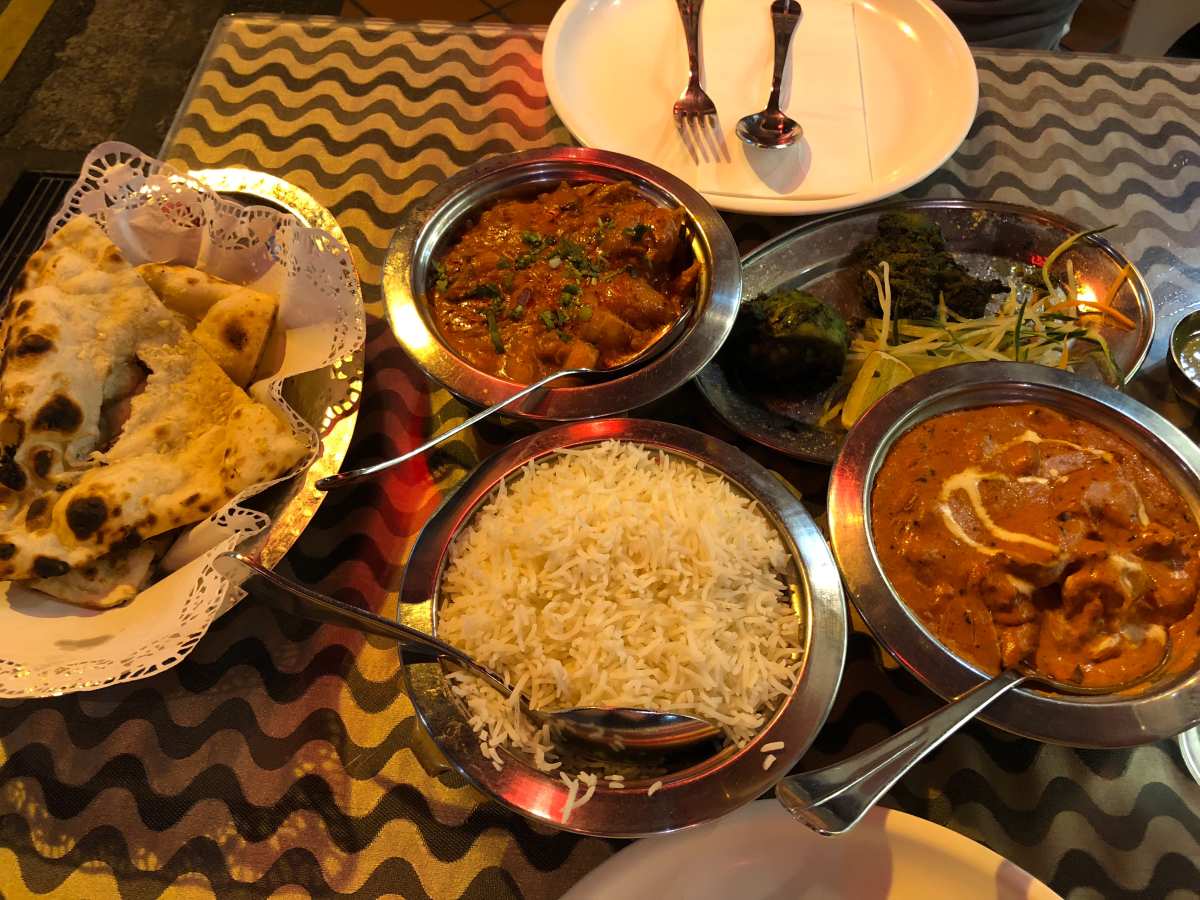 This award-winning chain restaurant is always full of locals and tourists, for a good reason! Din Tai Fung is famous for its steamed dumplings. We visited the Marina Bay location and had steamed chicken dumplings and pork buns, which were delicious.
How to get there: These popular restaurants can be found in a few locations all over the city. The Marina Bay restaurant is located at level B2 in The Shoppes near Marina Bay Sands.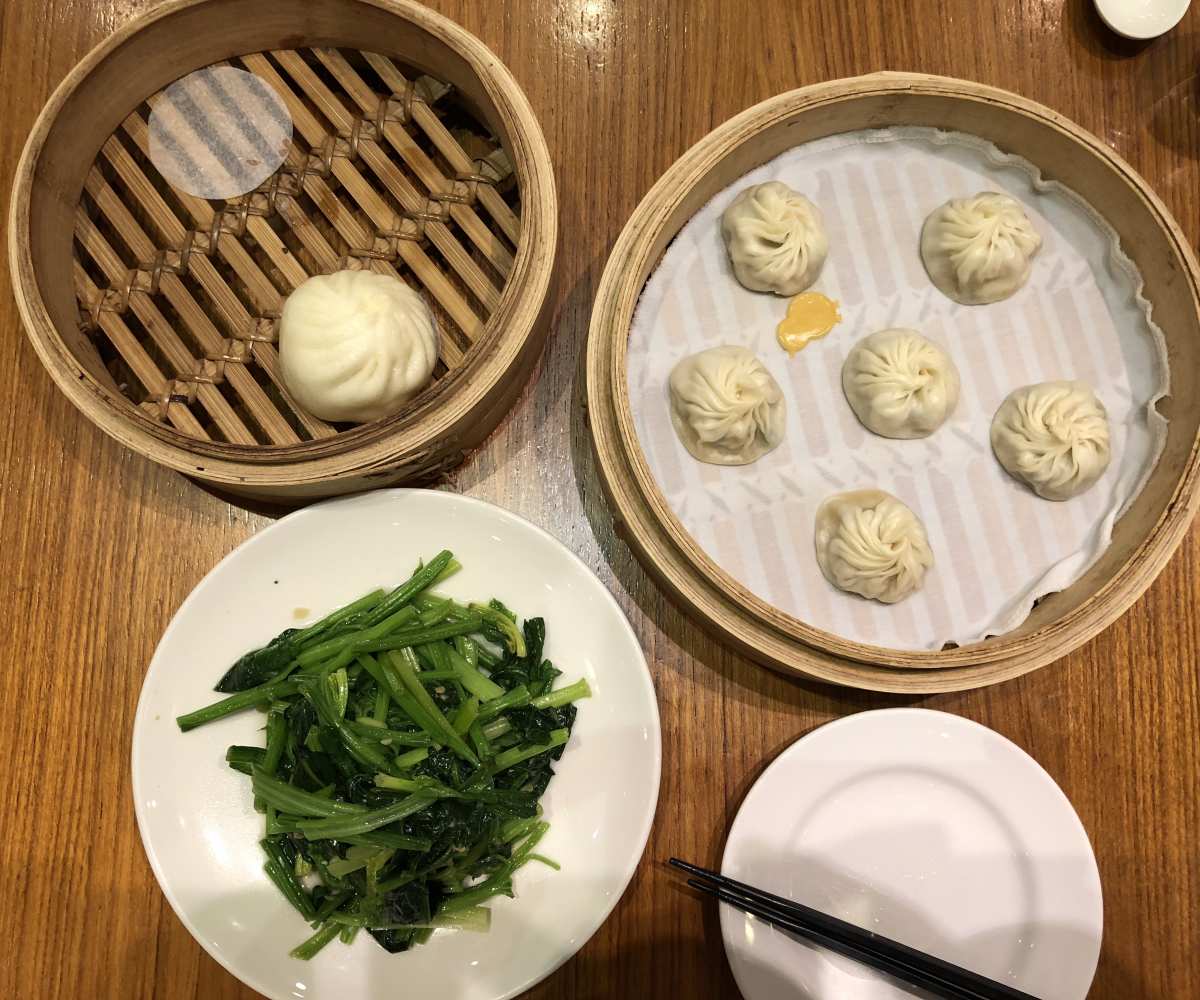 Blow the budget feasts
We'd heard good things about The Curry Culture, so we decided to make it our budget-blowing 'treat meal' during our stay in Singapore. It was worth it! We sampled British favourites Butter Chicken and Chicken Tikka Massala, but both dishes were completely different to what we're used to. We sat outside on the lively Cuppage Terrace, and the service was exceptional too. This is definitely a great option for a special meal in Singapore.
How to get there: Take the train to Somerset MRT station on the North/South (Red) line. Head towards Orchard Road, and make a left onto Cuppage Terrace.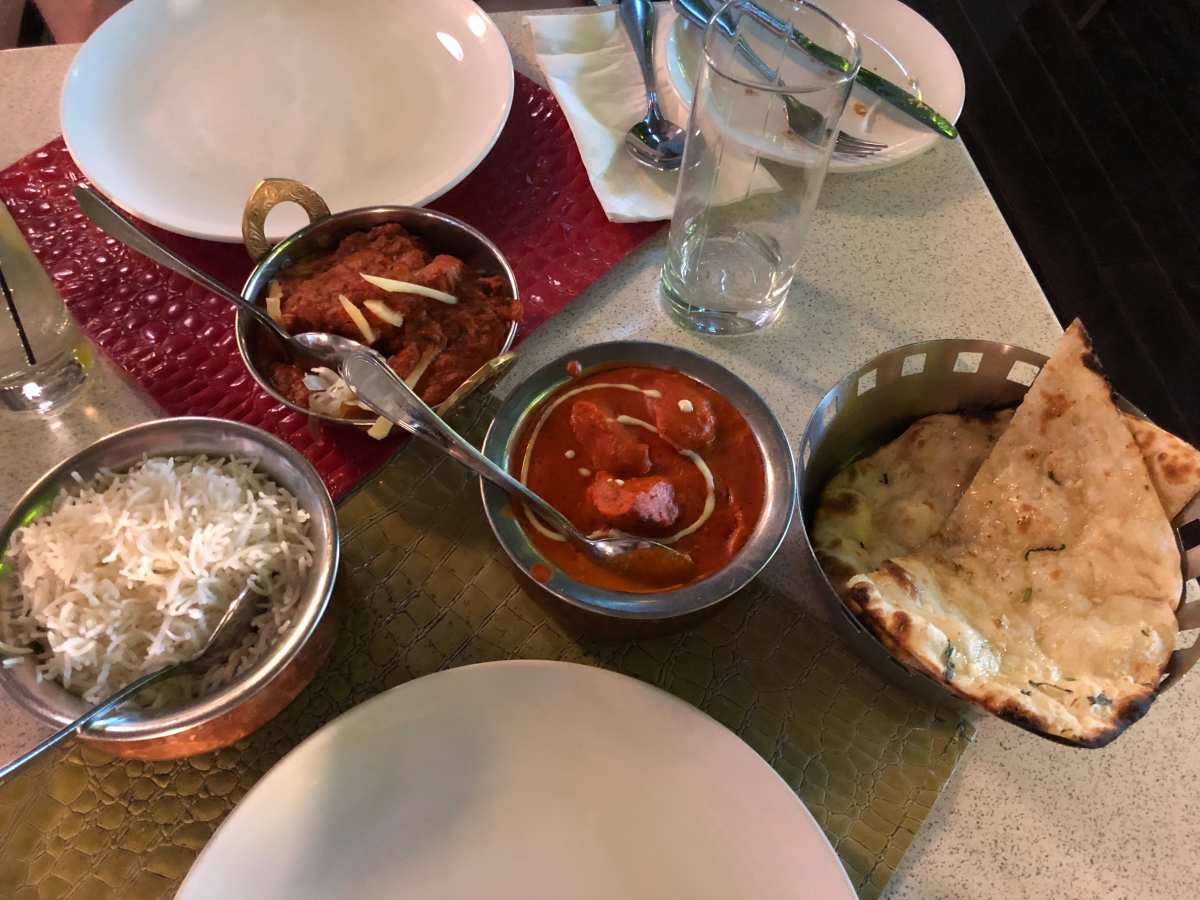 OK, so this isn't strictly a 'foodie' place, but I wanted to give it a special mention. If you're looking for a real 'wow' moment in Singapore, this is it. Standing a whopping 282m above sea level, this towering rooftop bar doesn't require reservations. Just show up between 6-9pm and pay the S$30 cover charge, which includes a drink. We were lucky enough to visit on ladies night, so I got in for free (winner)! This meant that we got access to the bar with two drinks included for just S$30, which is around £16. Not bad at all (by swanky rooftop bar standards).
How to get there: The address for 1-Altitude is 1 Raffles Place. Take a train to Raffles Place on the East/West (Green) line or the North/South (Red) line. Follow signs inside the station for Raffles Place. The entrance to the bar is hidden away, so keep an eye out for it!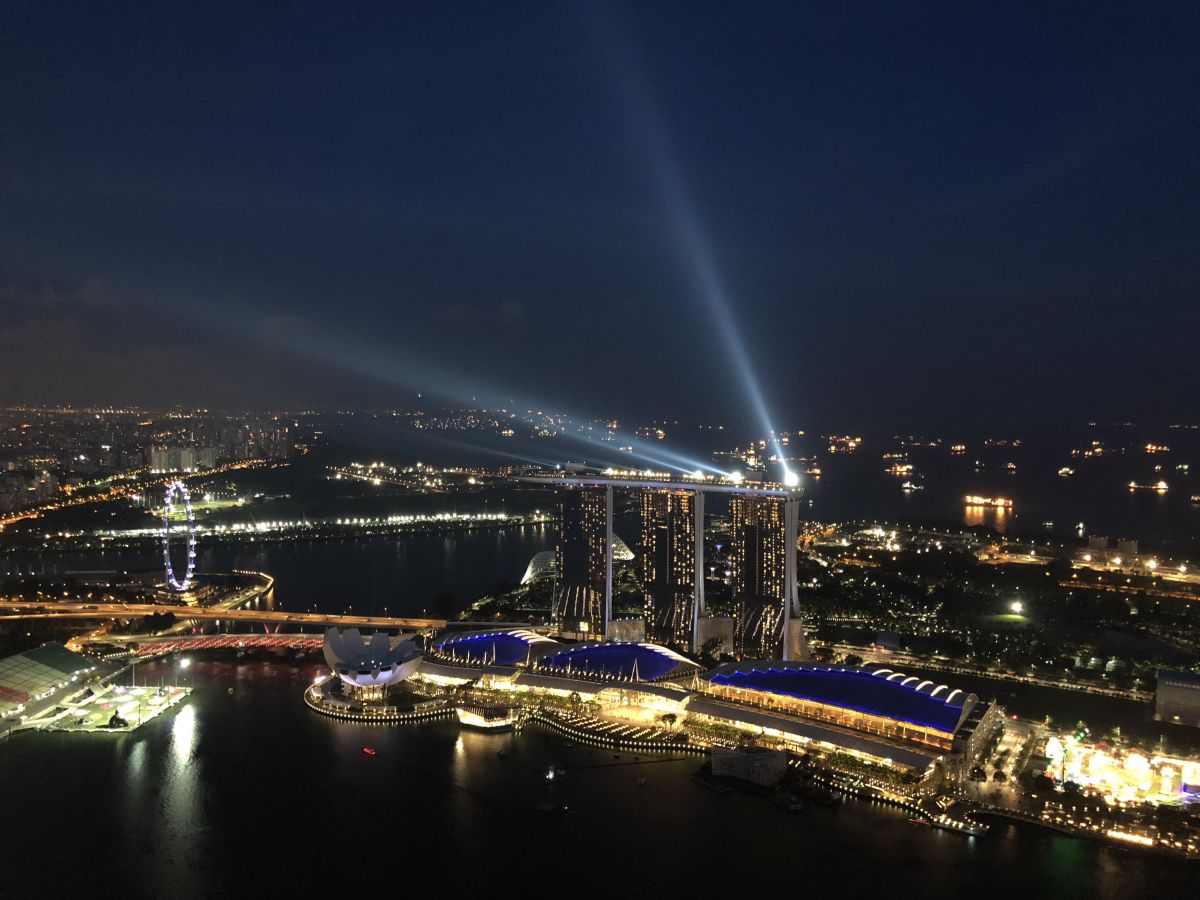 Deciding where to eat in Singapore
We hope this article has given you some food for thought. When deciding where to eat in Singapore, it's always a good idea to let your budget guide your decision. No matter how much you can afford, you'll always be able to find incredible food wherever you are. Even if you've got SGD to splurge, make sure to visit at least one hawker centre during your trip – you won't regret it!