Bangkok is generally considered a safe city, but it's still a good idea to keep your wits about you and make yourself aware of some of the most common scams. In this article, we'll discuss how to stay safe in Bangkok.
Fixed fare taxis
Never accept a fixed fare. Always ask the taxi driver to turn on the meter. If they refuse, get out and find another taxi. It's also a good idea to keep a map with you. This way, you can show any non-English speaking drivers exactly where you want to go (or show them on your phone). If a taxi driver tries to overcharge you, call 1584 or 02-535-1616. This article has some really useful information about taxis in Bangkok. Uber also operates in Bangkok, so if in doubt, use the app to arrange a taxi.
Disclaimer: It's cheap and easy to take a taxi from either Don Mueang or Suvarnabhumi airports into Bangkok centre. Expect to pay around 300-350 Baht from Don Mueang or around 400 Baht from Suvarnabhumi. A 50 Baht airport surcharge applies on top of the regular fare for both airports. ALWAYS follow signs to the official taxi queue, don't go to one of the sales desks within the arrivals area.
Tuk-tuks
These rickety rickshaws don't use meters, so it's important to agree a final fare for your destination once you get in. It's common for tuk-tuk drivers to offer low fares around 20-50 Baht, before stopping miles from your destination and insisting on a much higher fare. Beware that some drivers may also try to take you to bars, tailors or fake jewellery shops that will pay them a commission. To put it simply, always avoid tuk-tuk drivers who offer very low fares. It's normally too good to be true. Stay safe in Bangkok and stick to metered taxis, or only take tuk-tuks for shorter journeys.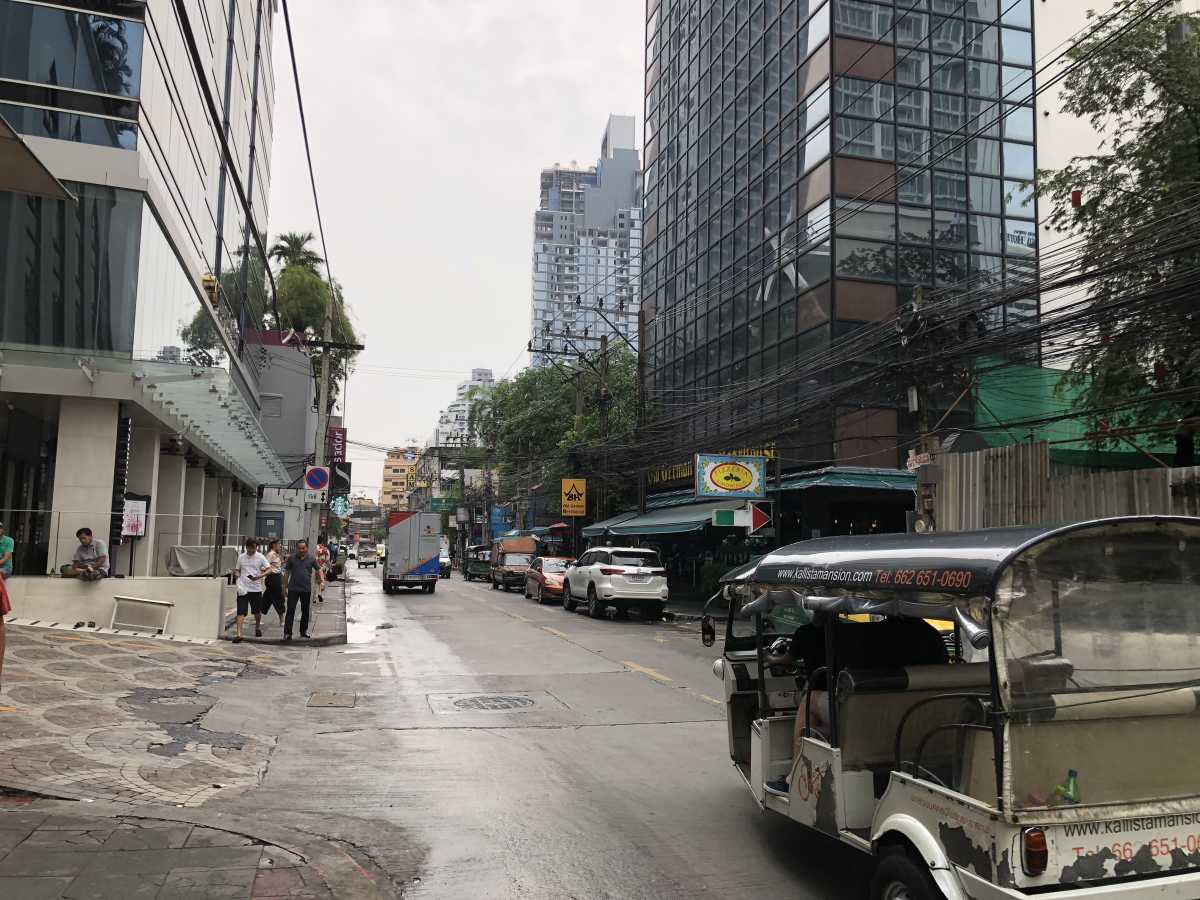 Gem scams
This is one of the most common scams in Bangkok. Near to popular tourist spots, a well-dressed local will approach you and inform you that the palace/temple/BTS station is currently closed for a special holiday, or for cleaning. This is always a scam. You are then told that a special temple or tourist site is open today for the only day of the year. If you believe it, you'll probably be taken to a makeshift marketplace and offered fake jewellery or something equally crap.
It may seem rude, but it's best to ignore anybody who tries to talk to you on the way into the most popular tourist areas. Chances are, they're planning on sending you to a rip-off gem store where they'll earn commission.
Fake police
This one is rare but often mentioned on Thai forums, so it's worth considering. Some tourists have reported being accosted by 'police officers' asking to see their passports. Something 'wrong' is then found with their visa, and they are forced to pay a large fine on the spot.
If you are approached by somebody who tells you that they are a Thai police officer, ask to see their official identification. If you are still unsure, get out your phone and threaten to call the Tourist Police on 1155 or the Crime hotline on 1195.
Pickpockets
As in most busy cities, pickpocketing is a risk in Bangkok. Invest in a good money belt, and keep valuables out of sight at all times. I use a close-fitting shoulder bag that I can grasp firmly to my body when in busy areas. Beware of distraction scammers too. They may ask for the time or ask to borrow a pen, while a second thief attempts to snatch your bag.
Fake goods
There are plenty of places to seek out fakes, including MBK, Chatuchak market and Patpong market. But you get what you pay for. Fakes are rife in Bangkok, from watches and handbags to iPhones and cameras. If you're happy to buy fake goods, barter for a lower price and never pay over the odds, no matter how convincing something looks! If you're buying tech, ask the stall-holder to show you the item in working order before agreeing to purchase. Be aware that tech goods may not work properly once you get back home, too. It goes without saying that many of these stalls won't offer refunds!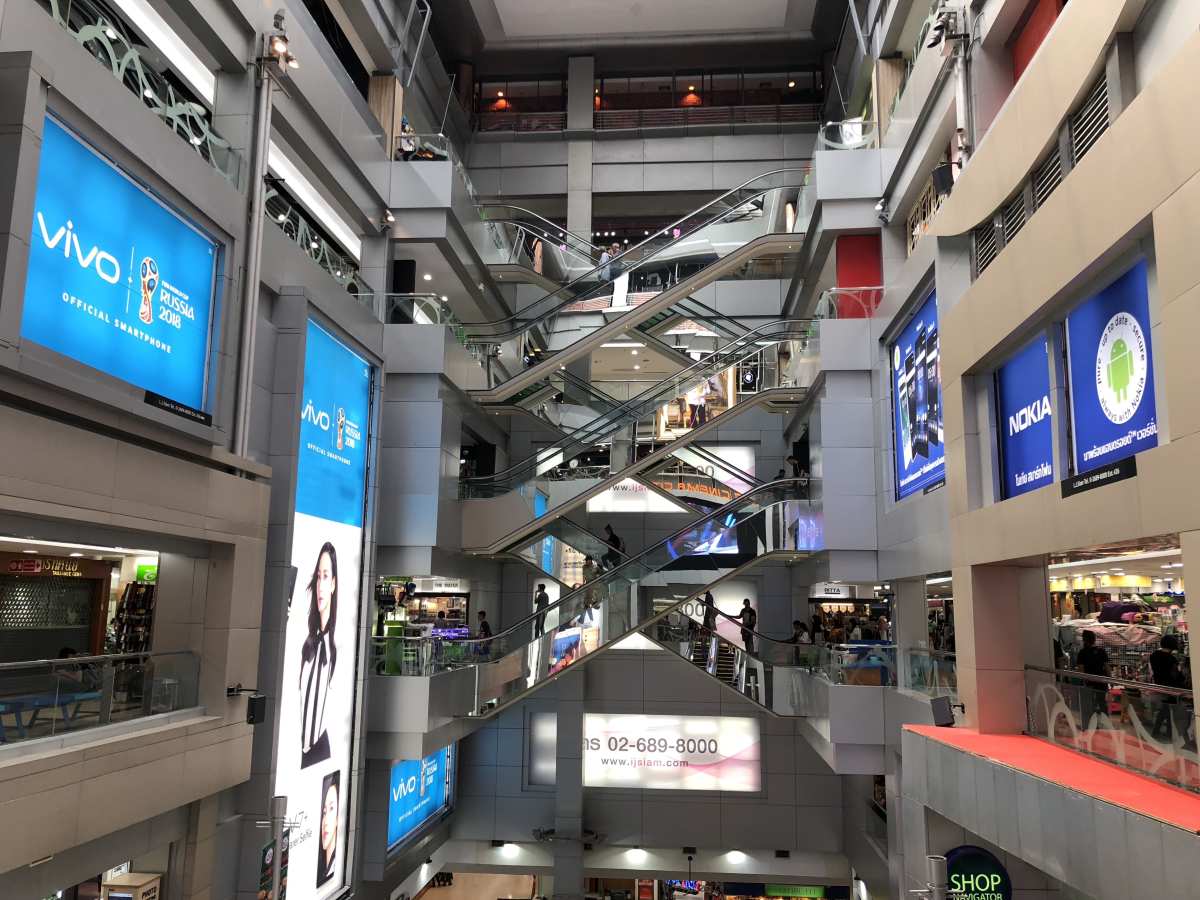 Stay safe in Bangkok with these phone numbers
Emergency services: 191
Fire: 199
Tourist police: 1155
Taxi violation: 1584 or 02-535-1616