There's so much to do in Singapore, it's definitely worth more than a brief 1-2 day stopover between destinations. Here are nine things we learnt after nine days in Singapore:
#1 The Singapore weather is CRAZY
To state the obvious, Singapore is hot and humid. You'll also experience storms and sizzling sunshine, often on the same day. So come prepared with plenty of water, suncream, light clothing and an umbrella!
#2 Lie-ins are almost impossible
You might not see a Koel bird during your time in Singapore, but you'll definitely hear one! Usually in the morning. Before sunrise. Their piercing call is actually quite nice to hear during the day, but I can guarantee you won't feel so fond of it at 6am. Also, if you're lucky enough to stay in an Airbnb with a couple of cats (like we did), they'll probably wake you up too.
#3 There are lizards EVERYWHERE
Seriously. Everywhere. We had one in our room on our second night in Singapore. Most people don't mind them, but they freak me out. Be warned that if you take a walk in Singapore Zoo or the Botanic Gardens (or any other forested areas, for that matter), you have a good chance of coming across a monitor lizard. They're BIG. We saw three during our nine-day stay!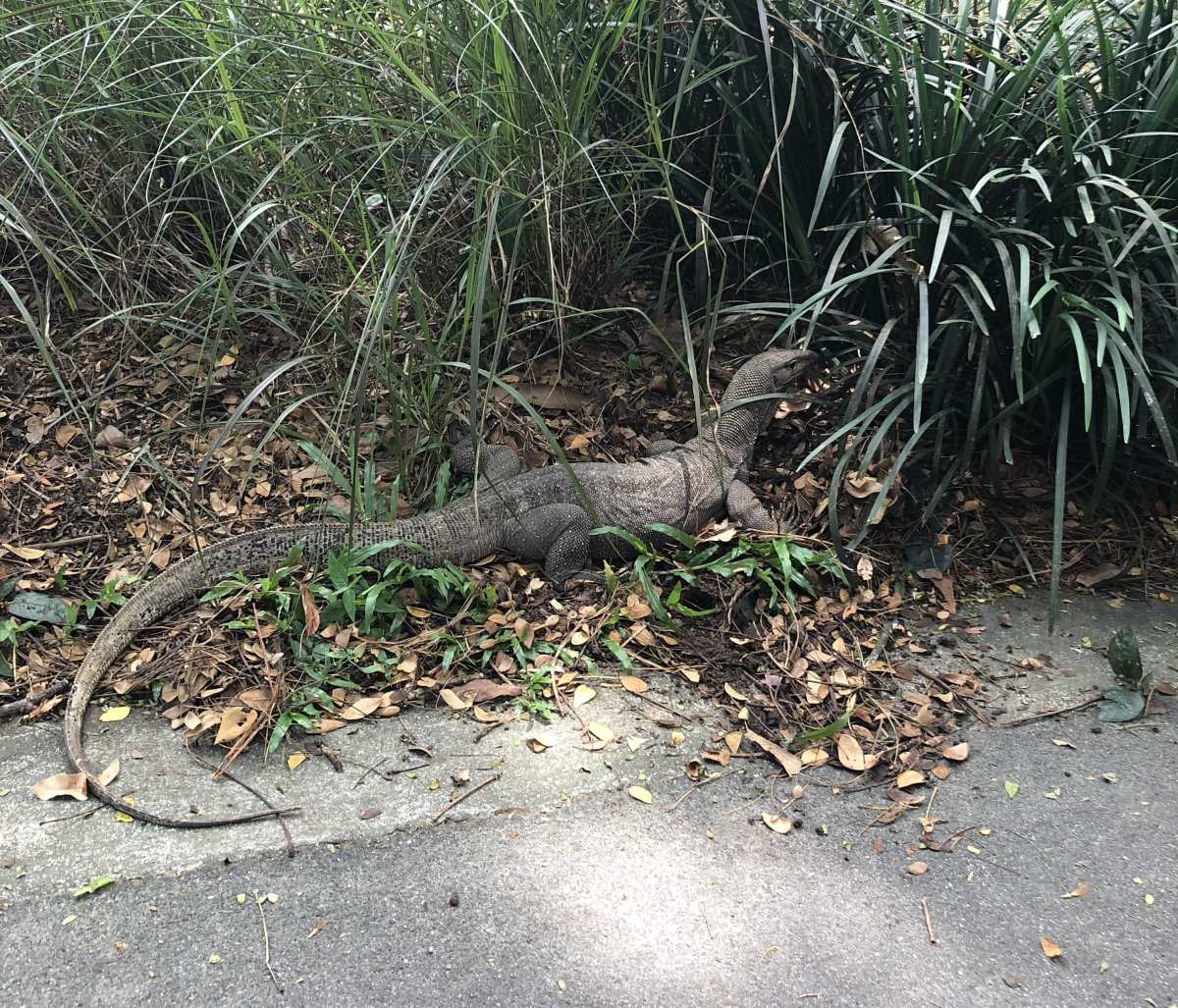 #4 There are toilets EVERYWHERE
Following on from the 'there are lizards EVERYWHERE' theme, you'll also find public toilets around every corner in Singapore. I'm not sure I've ever been to a place that has so many toilets. As someone with a bladder the size of a pea (pardon the pun), this makes me very happy. Most MRT stations, shopping malls, tourist spots and restaurants have free, clean toilets with paper provided.
#5 Chewing gum is banned
Since 1992, chewing gum has been banned in Singapore (with the exception of dental and nicotine gum). You'll never see squished gum on the side of the street, and you won't find yourself peeling it off your shoes either, which is always a plus!
#6 Everywhere is so clean
It isn't just chewing gum that's banned. Eating or drinking on Singapore's spotless MRT system could land you with a hefty S$500 fine. We never saw anybody eat or drink on the train, not even a sip of water. It's spotless for a reason! Littering is also heavily frowned upon, and the fines handed out for littering reached a seven-year high in 2016.
#7 Food is cheap
You can eat very cheaply in Singapore (it's just everything else that's expensive)! Head down to one of the country's plethora of hawker centres, find a popular stall and order something delicious for less than S$10 (around £5). We loved Newton Food Centre.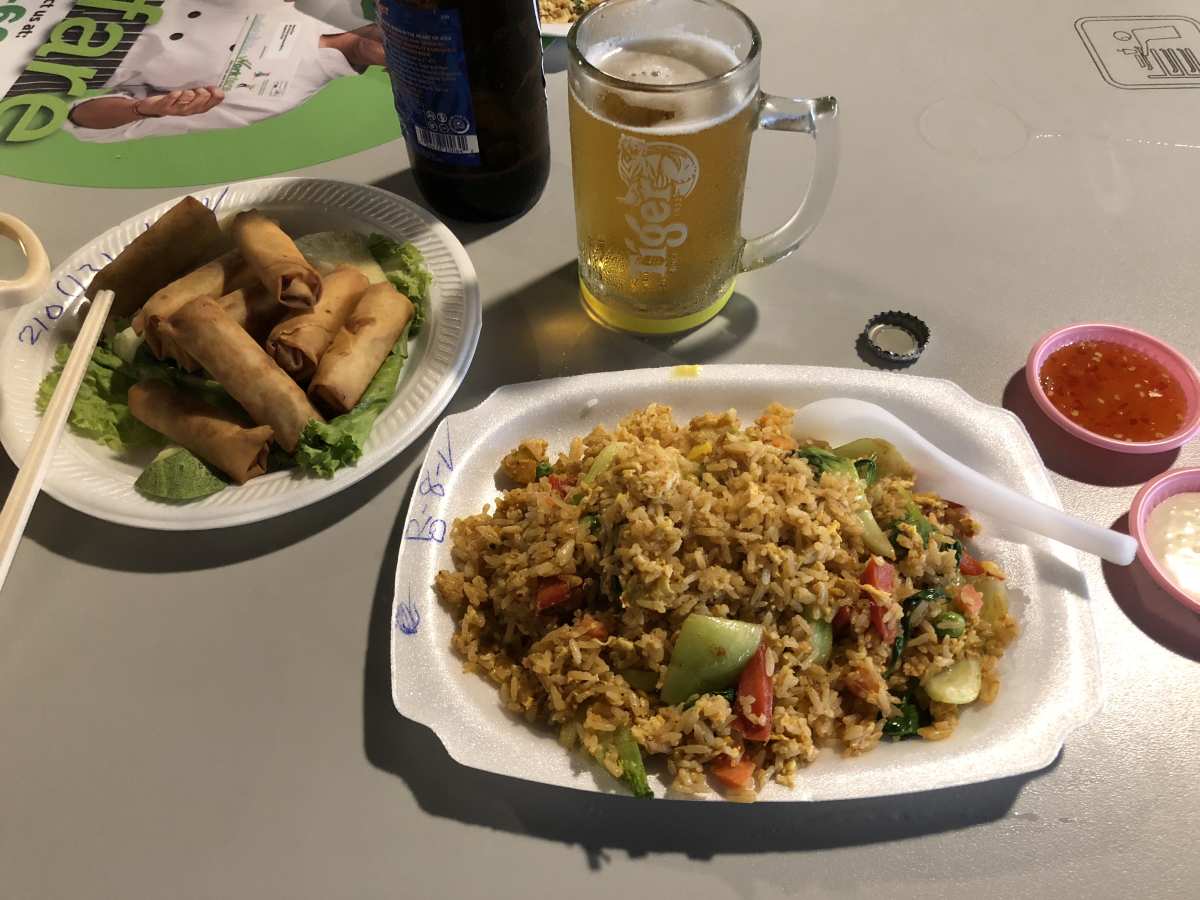 #8 Drinking is expensive
The pain from your hangover will be nothing compared to the pain when you receive your bar tab! Alcohol is SO expensive in Singapore, so if you're travelling on a budget, try to limit your drinking. You can also save some money by getting your beer-fix at a hawker centre too. A large sharing bottle of beer will set you back S$6-7 (£3-4).
#9 Watch out for service charges
A lot of restaurants in Singapore will apply a 10% service charge to your bill. You might also spot the abbreviation 'GST', which stands for Goods and Services Tax, which is levied on the import of goods.