After spending three weeks braving the bustling city streets of
Singapore
and
Bangkok
, Krabi's beautiful beaches were calling us.
We couldn't wait to soak up the sun in Krabi, and after what has felt like a whirlwind 10 days on the islands, we already can't wait to come back.
Koh Lanta
Our journey began in Koh Lanta, the most chilled of Krabi's chilled-out coastal islands. We knew that this sleepy, coral-fringed island would be the perfect place for us to relax and recharge after a busy few weeks, and we were right.
Our B&B
We stayed in a cute, family-run guesthouse called Lom La Lanta. Sitting on the main road through the island (Moo 2), it was only a 10-minute walk to Long Beach (also known as Phra-Ae Beach) and right next to a really good selection of bars, cafes and restaurants. A spacious room with a huge super-king sized bed, balcony and private bathroom cost us £28 per night. It was basic but perfectly comfortable for us and it had air conditioning, which is one of our essentials!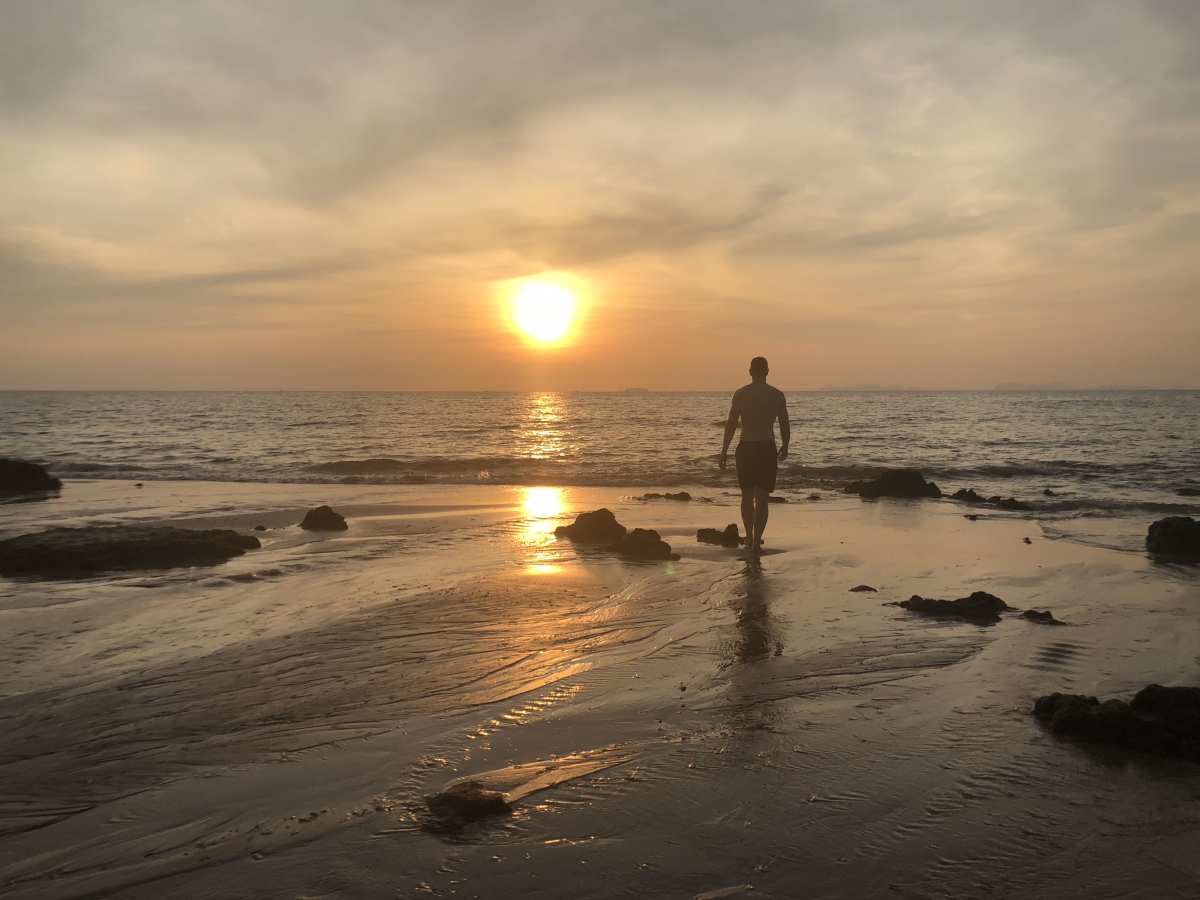 Transport
The easiest way to get around Koh Lanta is by scooter. We hired one for 200 baht a day (that's around £4.50!) and it was a great experience. I learned that I cannot ride a scooter… but luckily, Karl can! On our first day, we used it to travel down to Klong Nin Beach, and on the second day we used it to travel even further south to the secluded Kantiang Bay.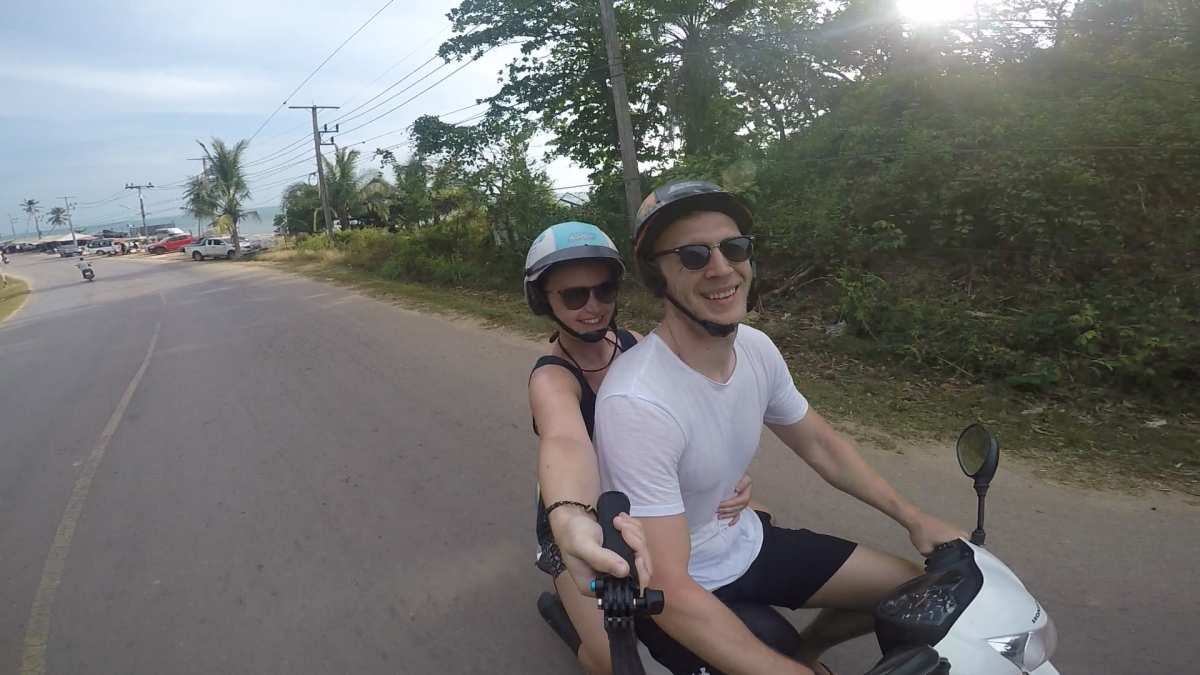 There are also plenty of tuk-tuks around. Different to the ones found in Bangkok, most of the tuk-tuks in Krabi are basically a scooter with a makeshift 'sidecar' attached. The one time we tried to hail one, the driver had absolutely no idea where we wanted to go. Needless to say we gave up and decided to walk, so we didn't actually end up using a tuk-tuk while we were in Koh Lanta!
Where to eat in Koh Lanta
There are plenty of food and drink options in Koh Lanta, from cute and cosy restaurants to laid-back cafes and beach bars where you can watch the sun set. Here's our pick of the best!
We ate here on our first night in Koh Lanta. The food was SO good. Light, delicious and perfectly spiced Thai food served in a magical garden atmosphere.
We stumbled across this cosy restaurant tucked away just off the main road through Koh Lanta, near Long Beach. Colourful lamps make it the perfect place to dine after dark, and they do a mean yellow curry (all the food is cooked by the owner's mum)!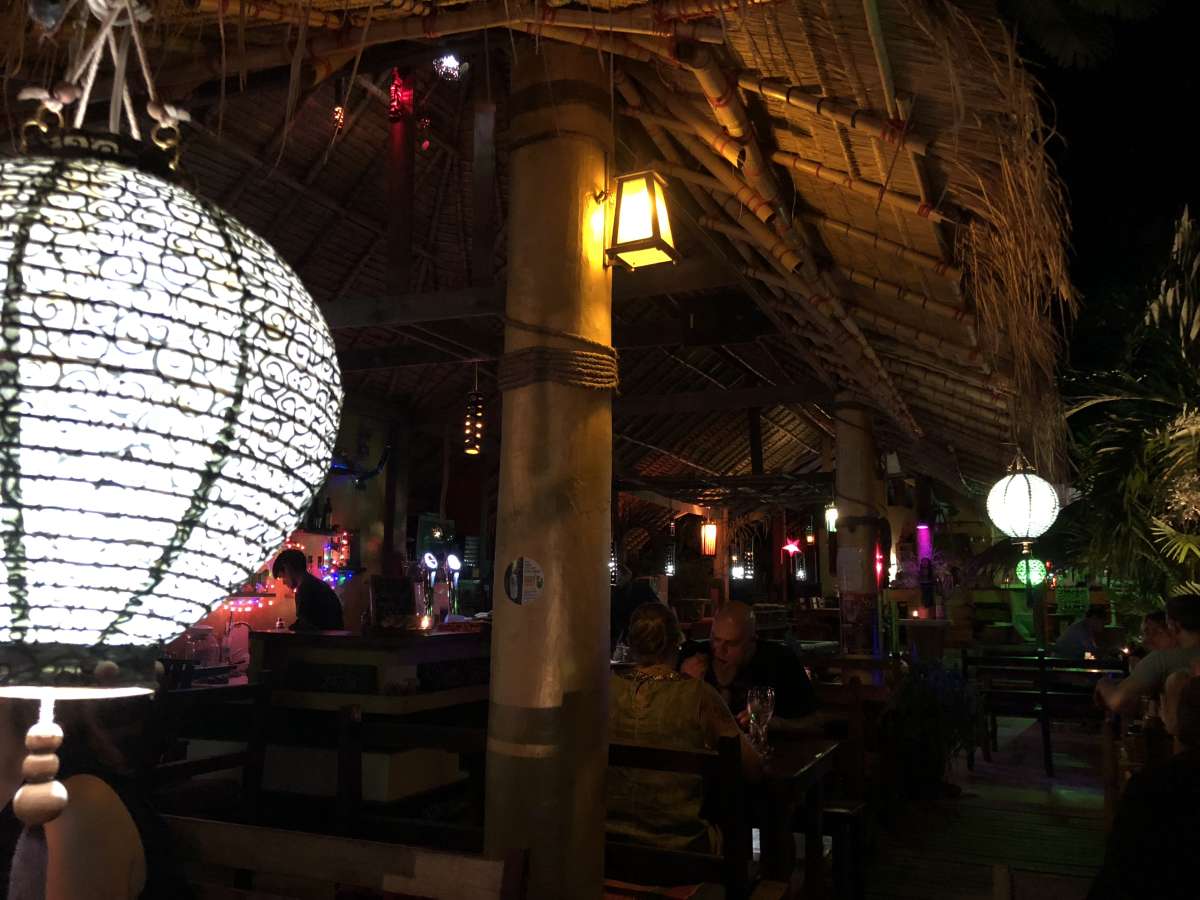 After a long day snorkelling, we wandered down to Lazy Days. This tiny beachfront restaurant serves a small but perfectly formed menu of wraps, kebabs, burgers and Thai food. Their cocktails are gorgeous too.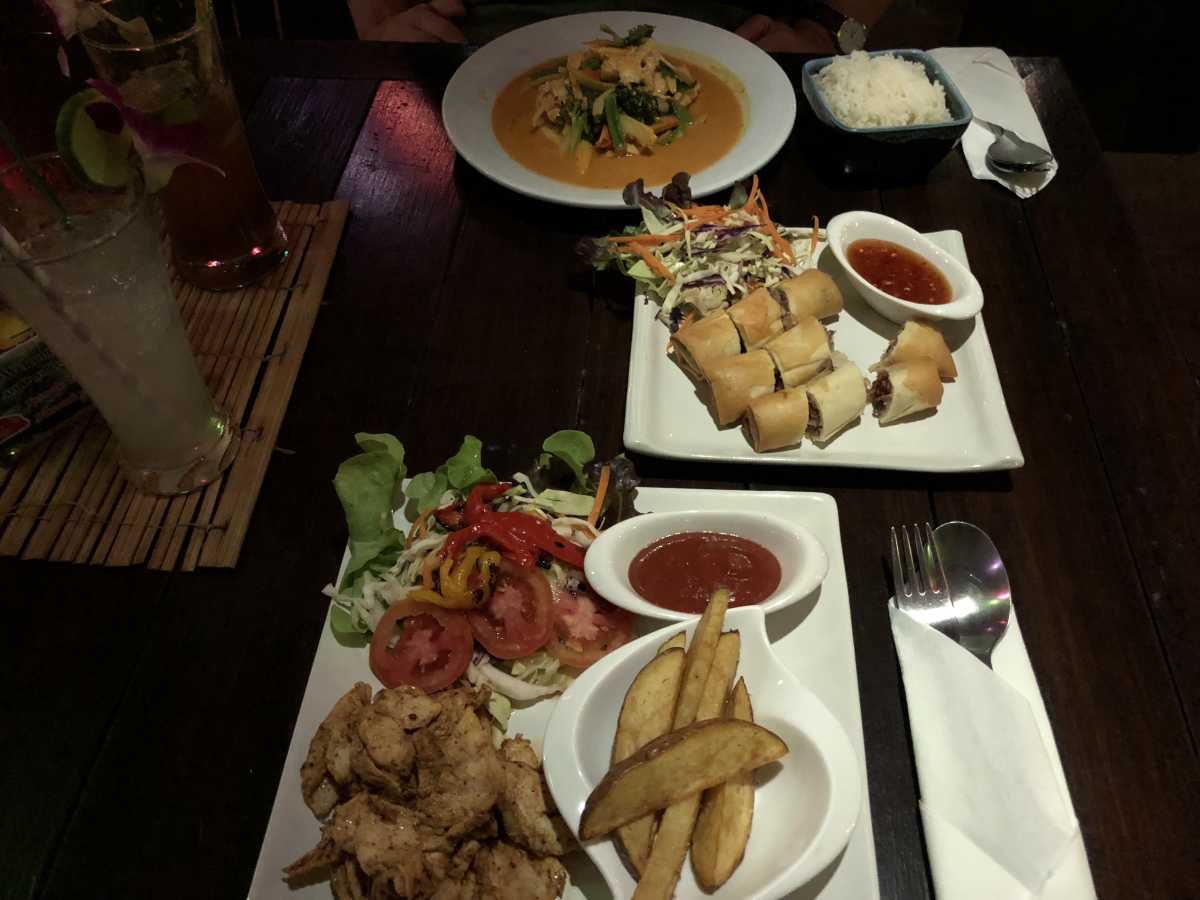 This place became our 'office' during our stay in Koh Lanta. Our guesthouse was great, but the WiFi wasn't. Luckily, The Living Room was only a short walk down the road and remarkably, their WiFi was possibly the most reliable we've come across on our travels so far! Oh, and they do delicious breakfasts (and brownies).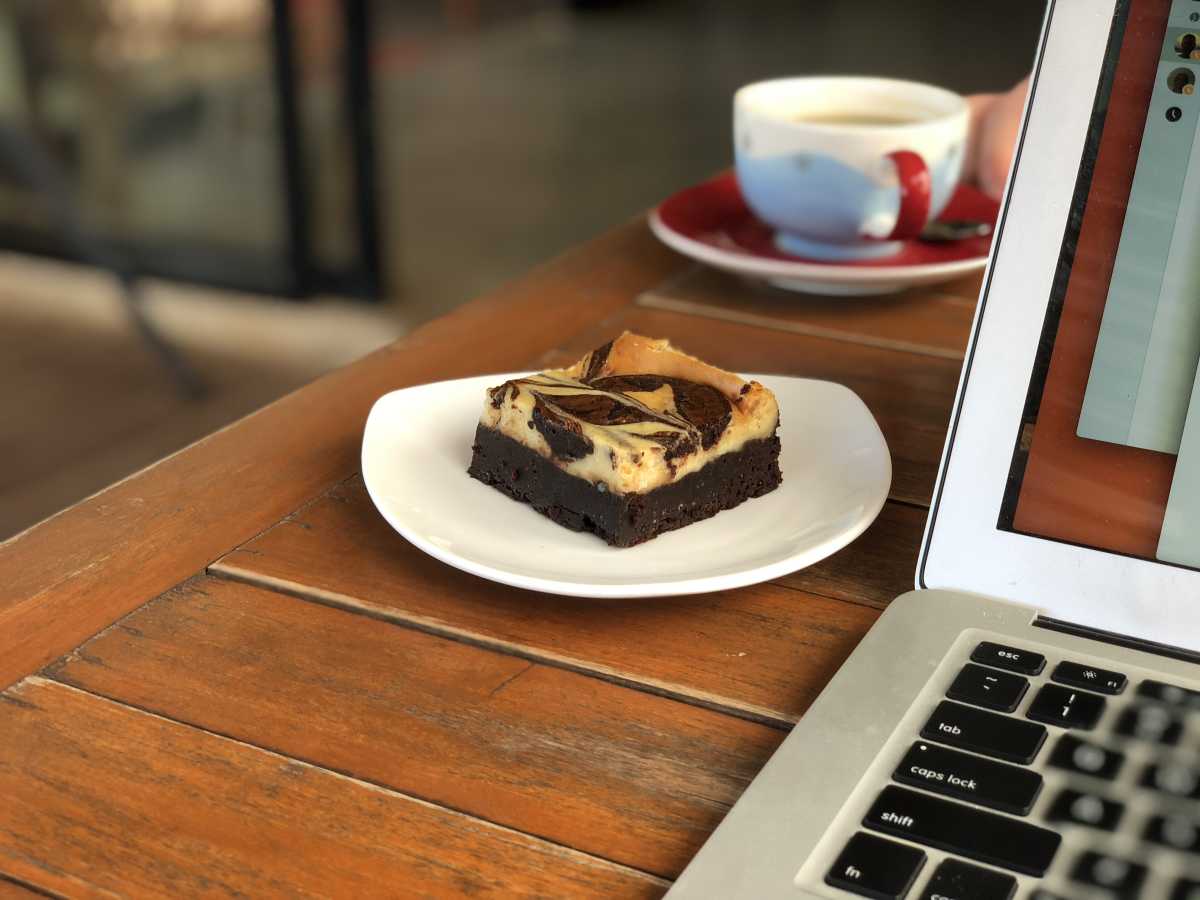 Koh Rok
We took a day trip to Koh Rok using Opal Speedboat tours (who we'd highly recommend). It cost us 3000 baht altogether (around £70), which included transfers to and from our B&B in Koh Lanta, unlimited drinking water, lunch, snacks, life jackets and snorkelling equipment. We felt very safe, and one of the tour guides spoke very good English. We were picked up at 8.30am and dropped off around 4pm. The whole tour included three 45-minute snorkelling stops, and a 1.5-hour lunchtime break on Koh Rok itself. This idyllic island is surrounded by crystal clear, turquoise-tinged waters and powder-soft sand. Although it gets very busy with hoards of tour groups, if you take a walk further down the beach away from the main picnic area, it becomes much less crowded and much more like a
real paradise island.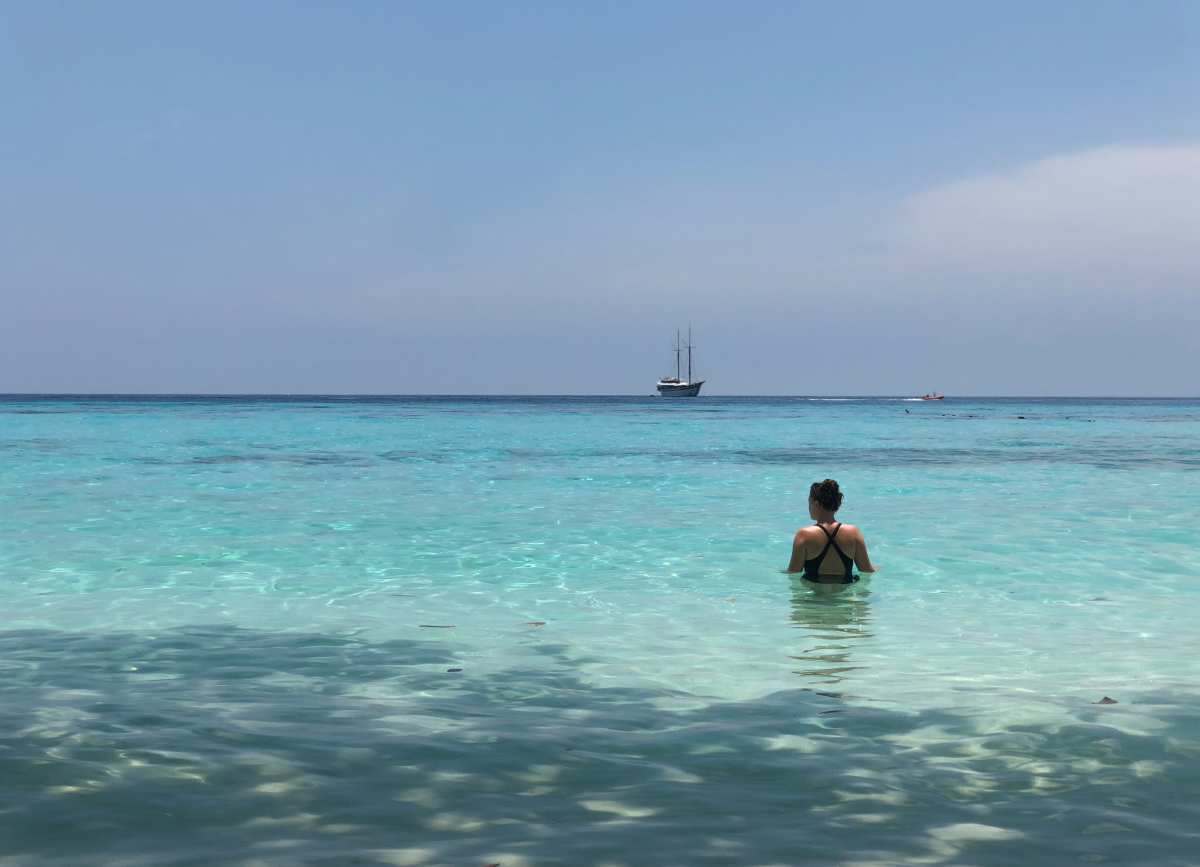 Although Koh Rok is stunning, for us the highlight of the trip was the incredible snorkelling. We saw some magical marine life and even spotted some clown fish!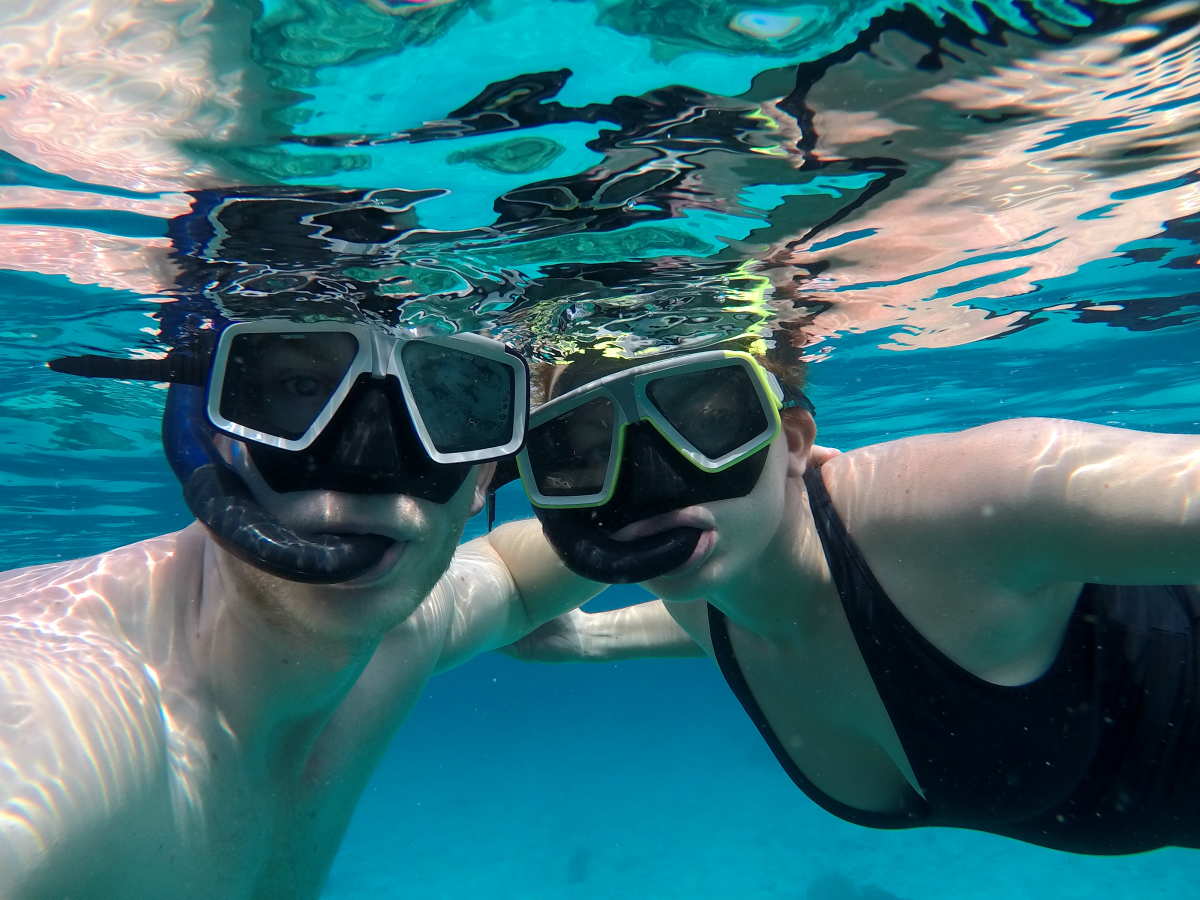 Koh Lanta to Ao Nang
After spending a week relaxing on Koh Lanta, it was time to see what Krabi's major resort town had to offer. We took advantage of a rare cloudy day and travelled to Ao Nang a day earlier than planned. We made the decision at 11am, booked our tickets at 11.30am and by 12.30pm we were on our way to Saladan Pier in a very rickety songthaew with our backpacks slung on the roof. The picturesque ferry journey took around 2 hours, passing Railay Beach en route to Ao Nang's Nopparat Thara Pier. Including transfers to and from the ferry, the journey cost us 1000 baht (just over £20).
Our hotel
We decided to splash out a bit more for our three nights in Ao Nang, so we booked the Alisea Boutique Hotel. The beautiful infinity pool sold it to us, but the rooms were clean, spacious and well-equipped too. A superior king room cost us £40 a night. Alisea Boutique Hotel is located very close to Ao Nang's main bars and restaurants, making it a good option for anyone who wants to be near the action, without being in the middle of it.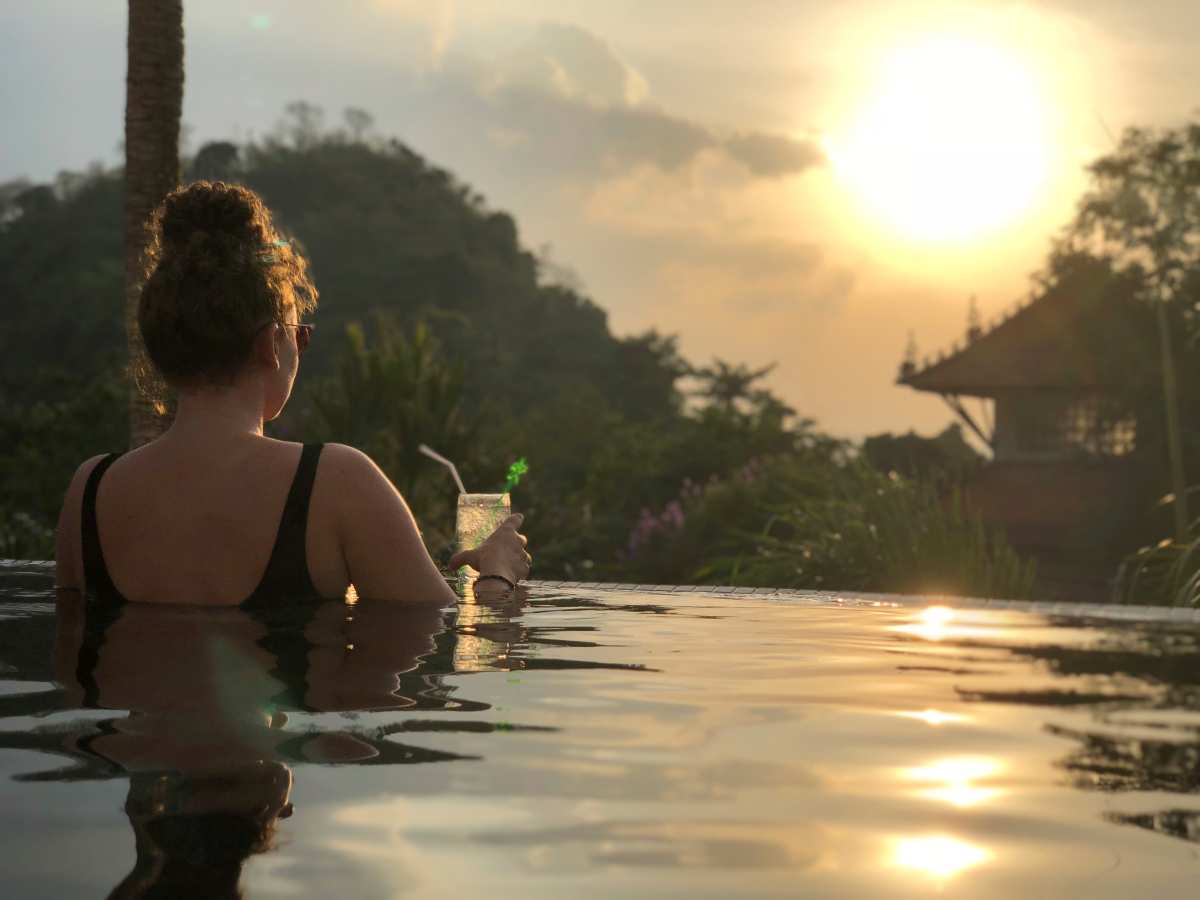 Ao Nang to Railay Beach
I'll be honest. We didn't expect Railay Beach to live up to our very high expectations. Happily, we were wrong!
You can go to any of the boat ticket booths along the beach in Ao Nang and ask for a return ticket to Railay (or any of the other islands and beaches in the area). You can travel in a boat with up to 8 people (but you may have to wait a while until the boat fills up), or you can pay to hire a long tail boat privately. We hired our own private long tail boat, and a round-trip journey from Ao Nang to Railay cost 1600 baht (around £35). We'd recommend getting to Railay early before the hoards of tour boats arrive. The journey from Ao Nang only takes around 10 minutes, and we were on Railay beach by 9am. This is a great time to see the beach as a rare, peaceful paradise!
Coming back, you don't need the same long tail boat captain. Simply find someone wearing the same colour T-shirt as the boat driver you arrived with. Show them your tickets and they'll take you back to Ao Nang. We left around 2pm, when many people were only just arriving or still enjoying their time at the beach. If you plan on leaving Railay mid-afternoon, we would recommend considering a private boat. Otherwise, you could end up waiting a long time for your boat back to Ao Nang to fill up.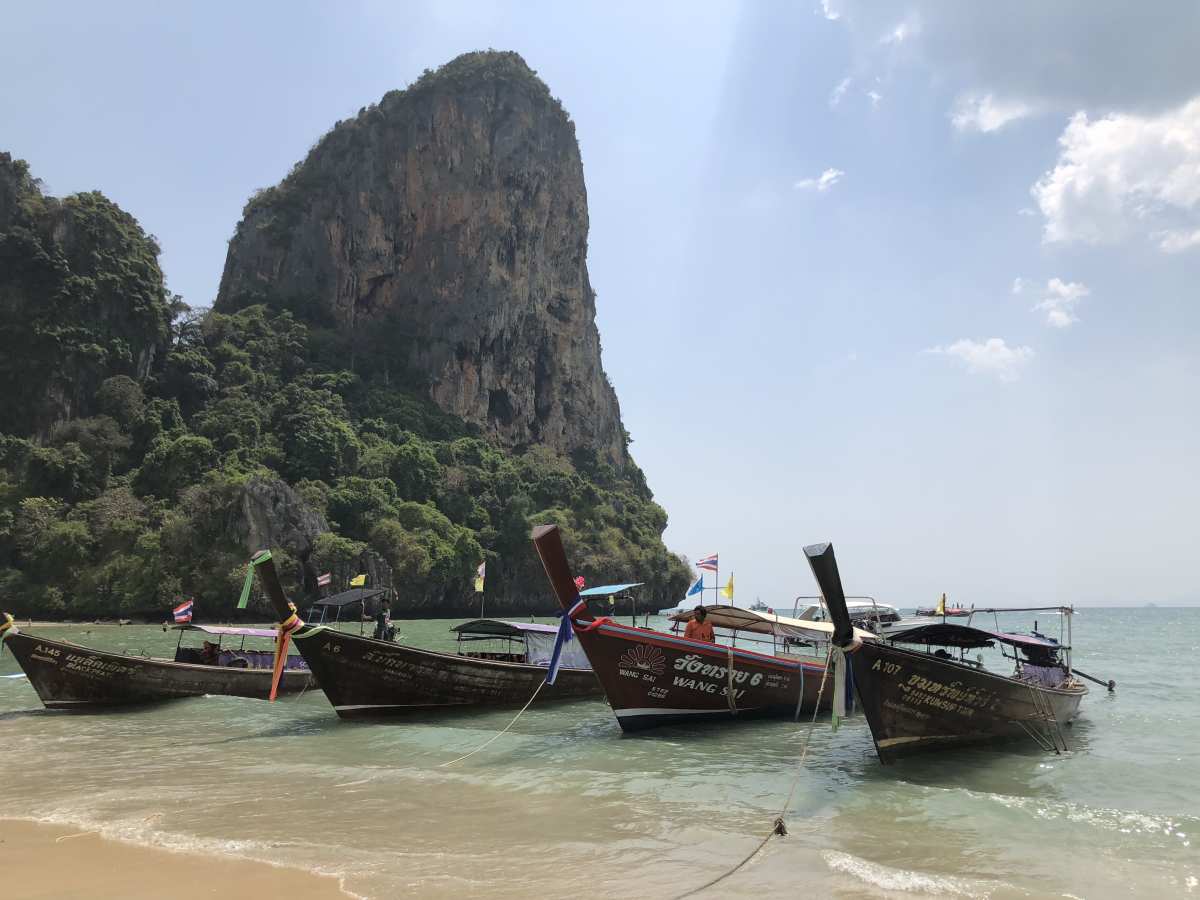 Things to do on Railay Beach
There are plenty of activities to try your hand at, including snorkelling, kayaking, paddle boarding and even rock climbing! Kayak hire for 2 hours cost just 300 baht (around £6) and it was fantastic. If you want to see Railay from a different angle, it's a great option. We paddled all the way out to some of the limestone caves where there was nobody else around.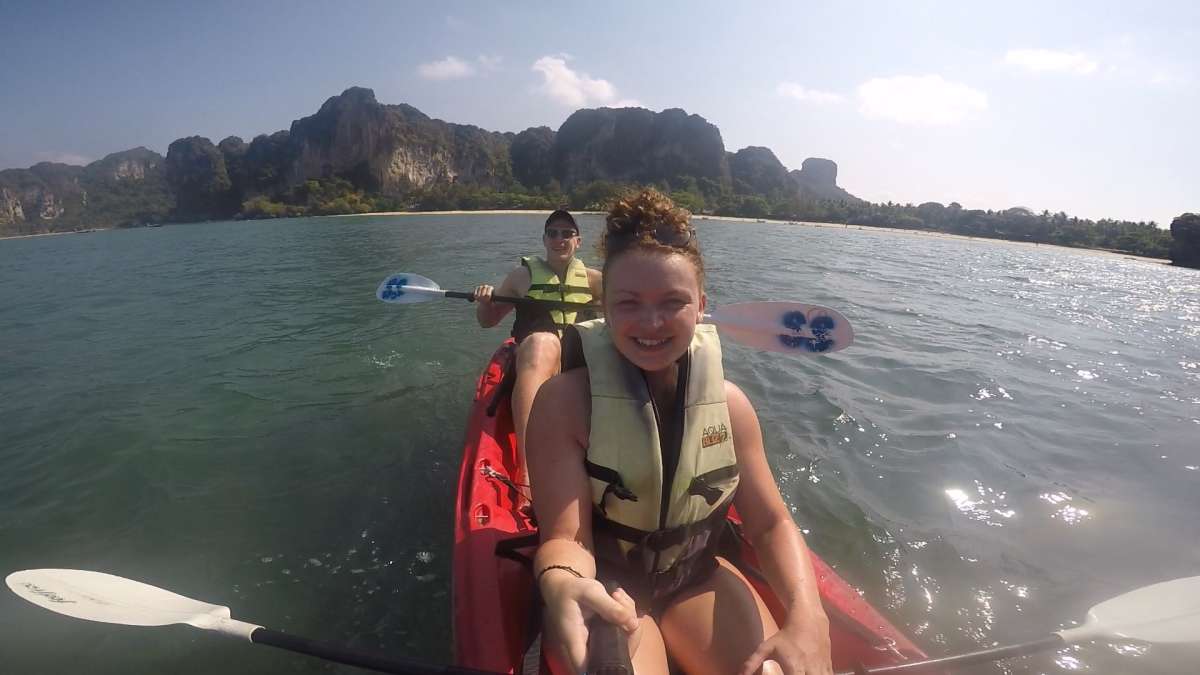 The beach also has a couple of hotel resorts and restaurants dotted along the shoreline. The restaurants were nothing special, but they were fine for a quick lunch before heading back to Ao Nang.
Krabi in 10 days
We absolutely loved our short stay in Krabi, and we wish we could've stayed longer. There is so much to see, and we feel like we've only just scratched the surface. Maybe we'll head back to Krabi sometime soon, so watch this space!