Our main reason for coming to China was always to visit The Great Wall. Arguably one of the world's most popular "Bucket List" destinations, we were pretty excited to see it for ourselves!
I seriously considered finding our own way to The Great Wall but after a bit of online research, it became apparent that it wouldn't be easy. The only section easily reachable from Beijing is Badaling, an area known mainly for its huge crowds! Instead, we wanted to see the Mutianyu section, known for its picturesque scenery and much smaller visitor numbers.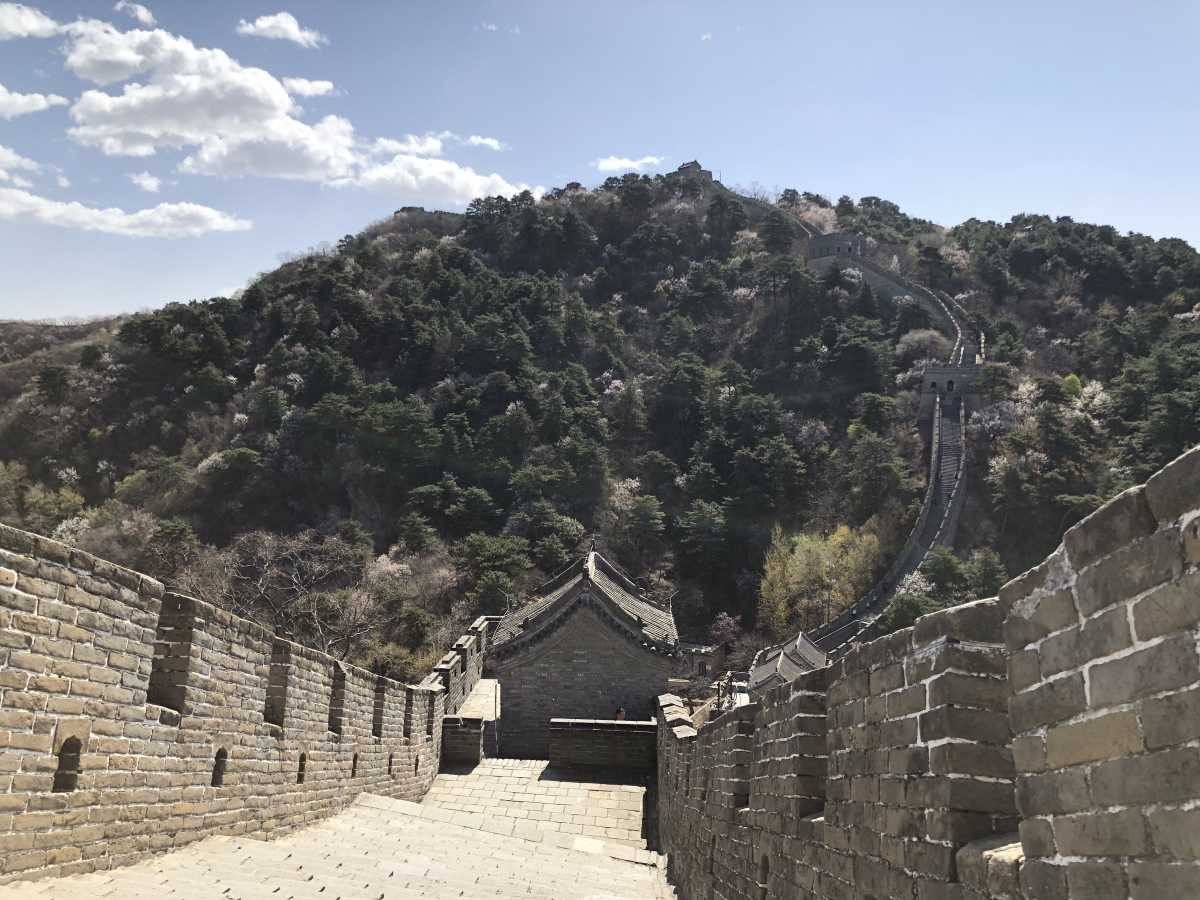 Catherine Lu Tours
We're not really 'tour' people, but I felt like it would be worth it. I booked a private tour through Catherine Lu Tours. Our guide, Alice spoke excellent English, and had seemingly endless knowledge about Beijing, China and the history of The Great Wall itself.
In the past, we've been guilty of visiting some famous historical sights without actually knowing much about the history behind them. Learning about when and why The Great Wall was built really enhanced our day, and made our experience even more awe-inspiring.
The journey
We enjoyed the 1.5-hour drive to reach the Mutianyu section. Alice told us a lot about Beijing's history and pointed out some highlights along the way. The car journey took us around Beijing's many ring roads, before heading into the farmlands and through a number of small towns and villages.
Arriving at the Mutianyu section
The journey went by quickly, and before we knew it we'd reached the entrance to the Mutianyu section. Here, Alice purchased our tickets and I had a quick toilet stop (obviously). We were given the option to go up and down by cable car, or take a chairlift up and a toboggan down. Naturally, we went for the second option!
Next, we boarded a bus that would take us from the main entrance, up through the village and to the entrance of The Great Wall. From here, we took the chairlift up the mountain. It gave us a fantastic view across the mountains, and it reminded us of the Luge at Sentosa Island in Singapore!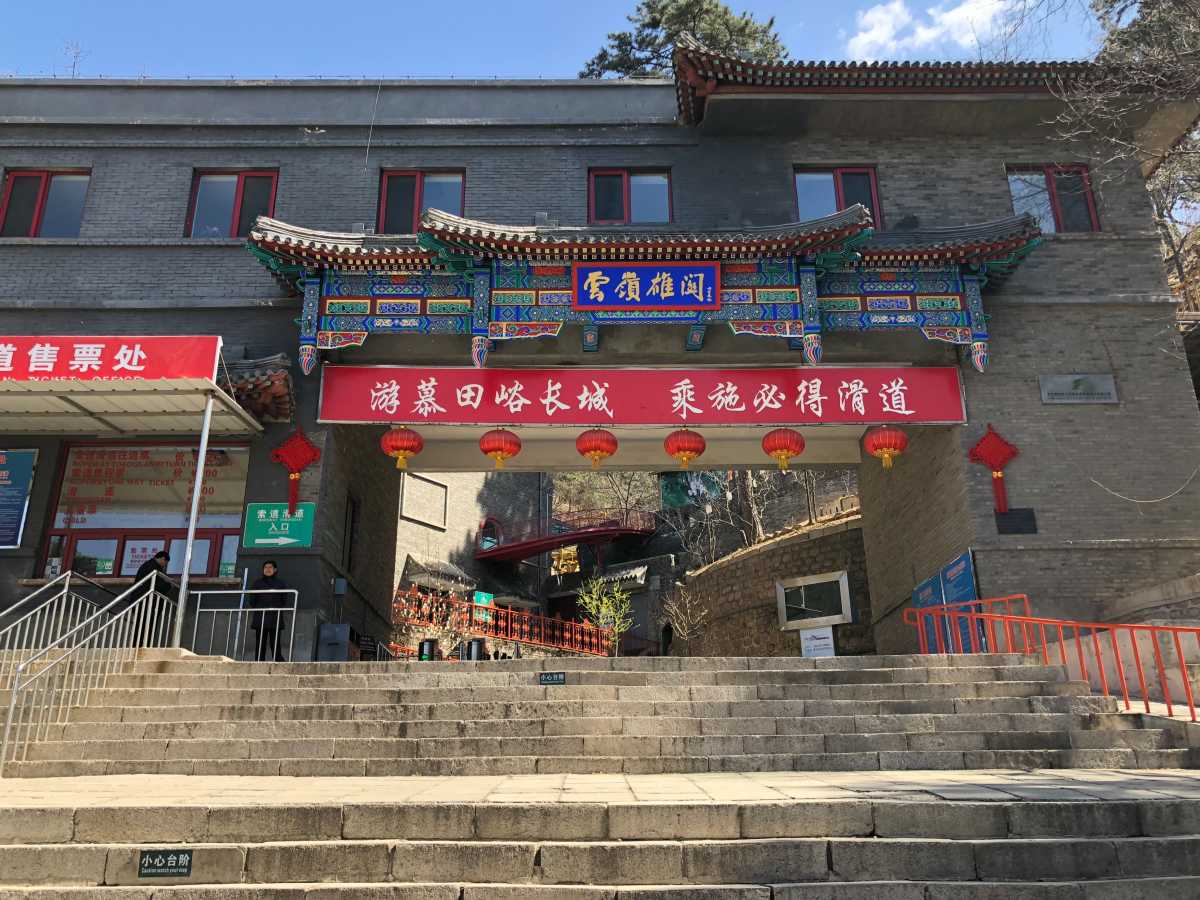 The Great Wall
When we reached the top, we walked up a further flight of steps and found ourselves stood on The Great Wall. What an incredible experience! To see the size and scale of this magnificent piece of architecture is just breathtaking. We were lucky enough to visit on a beautifully clear day too, meaning that we could see for miles and miles. This gave us a fantastic view of other, more remote sections of The Great Wall.
Alice offered to take some brilliant pictures of us, before leaving us to walk across the wall ourselves. She even pointed out the longer, easier section (turn left as you enter) or the shorter but steeper section (turn right as you enter). We chose the steeper section, and walked as far as we could before further access was closed off.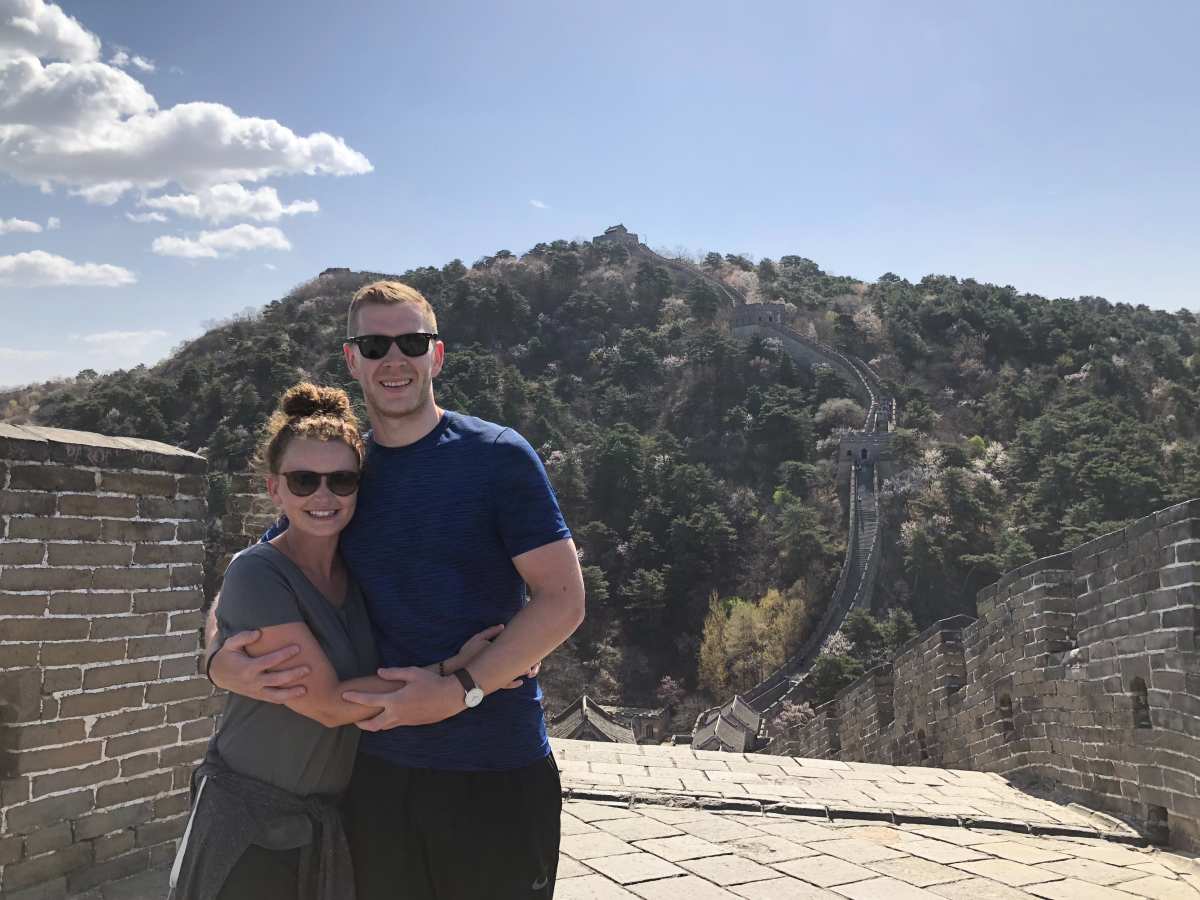 The toboggan
This part was almost as much fun as seeing The Great Wall! The toboggan track is so long, we were probably on it for 5 minutes in total. And the best part? We had the track to ourselves, so we were able to travel down it together and choose how fast or slow to travel.
Karl even managed to record it on our GoPro (excuse the dodgy camerawork towards the end)!
Lunch!
We're always happy when lunch is mentioned. Included in the cost of our tour, we stopped for lunch in a local Chinese restaurant. Alice recommended some dishes from the menu (we had to trust her judgement as it was all in Chinese!) and we sat around a traditional round banquet table.
Our meal included some fiery barbecued pepper chicken and some delicious stir-fried vegetables, as well as Kung Pao chicken and an amazing traditional Chinese fried bread (both pictured, and no, I can't remember the name of the bread)! Everything was washed down with glasses of Chinese tea.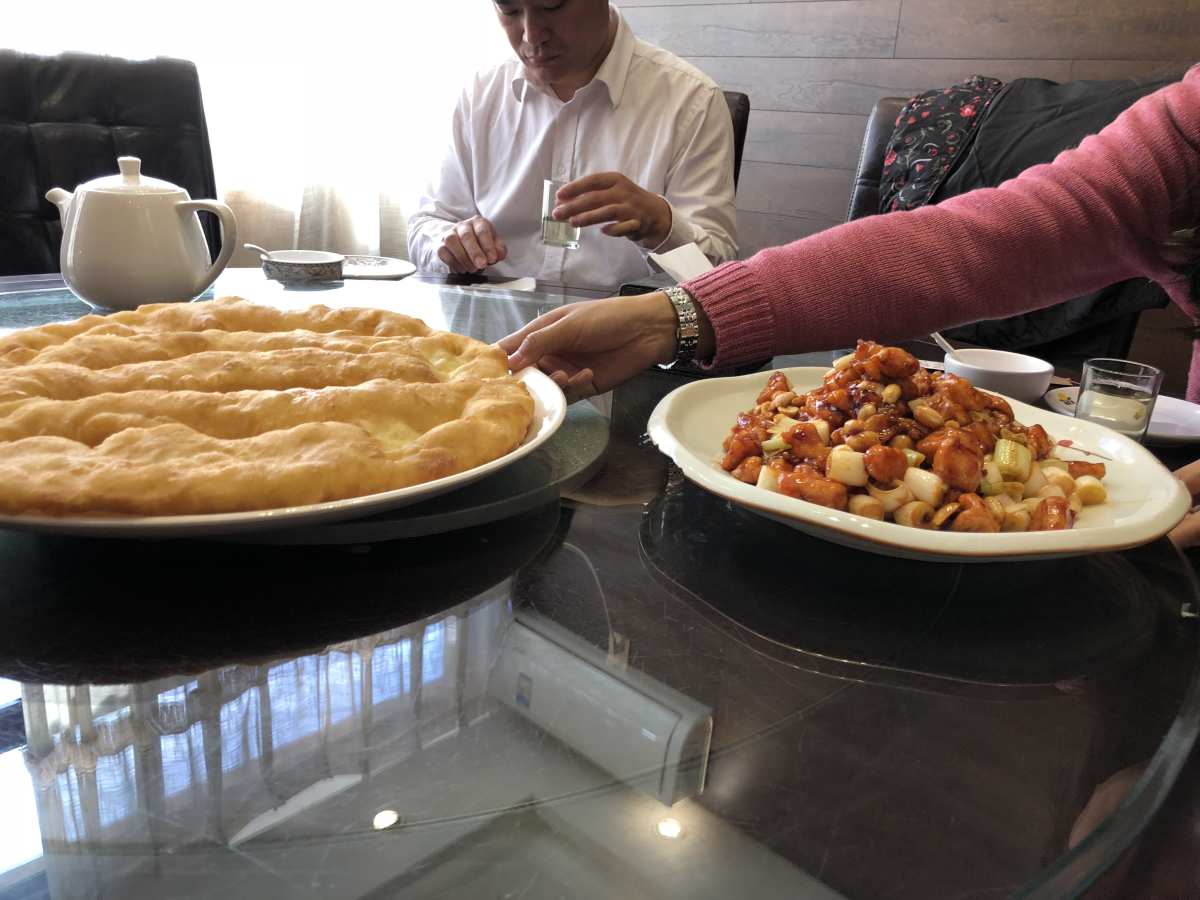 What was included in our tour?
The total cost of our tour was $310 (around £215). This price was for both of us and included:
An English-speaking tour guide
Car and private driver
All Great Wall entrance tickets
Gas, toll and parking fees
Round trip in a cable car or chairlift up and toboggan down the wall
Lunch in a local Chinese restaurant
Once in a lifetime
All I can say is that this was truly a once in a lifetime experience for us. Our chances of ever returning to China are slim, so it was great to have the opportunity to see The Great Wall.
It was incredible to fully appreciate the scale of the wall, and to see it stretching out for miles ahead of us. We'll never, ever forget it. Oh, and the toboggan ride was the icing on the cake!