Although we spent 10 days in Chiang Mai, it doesn't feel like that long at all! There's so much to do in this historic city that we completely lost track of time.
Unluckily, our trip to Chiang Mai coincided with Karl being super busy with work stuff. It was great for me because I got to spend a few hours (read: days) sitting by the pool, but it meant that we didn't get out and do as much as we have done in previous destinations. Still, we've managed to pack a lot in so here I'll run through our 10 days in Chiang Mai!
Chiang Mai burning season
Our trip to Chiang Mai also coincided with "burning season". A combination of burning farmland, trash and traffic pollution means that Chiang Mai becomes pretty smoggy around March and April. We were a bit apprehensive, but we needn't have been. We never noticed the air quality affecting our eyes or our breathing, and a short, sharp rainstorm one evening cleared the air substantially for the following two days. All we noticed was a grey/yellow tinge to the atmosphere.
Bonus points: the smoky haze seemed to mask the sun's rays, so we didn't need to worry about burning too much. (We are pale and British, after all).
Where we stayed
We stayed at the Golden Bell Hotel. It cost a bit more than we'd usually spend on accommodation, but we knew we'd be spending a lot of time working in Chiang Mai, so we wanted a comfortable room. It was still pretty cheap at £40 a night, and they had a gorgeous pool area that was empty most of the time.
The location was great too, right near to some great street food and a huge market.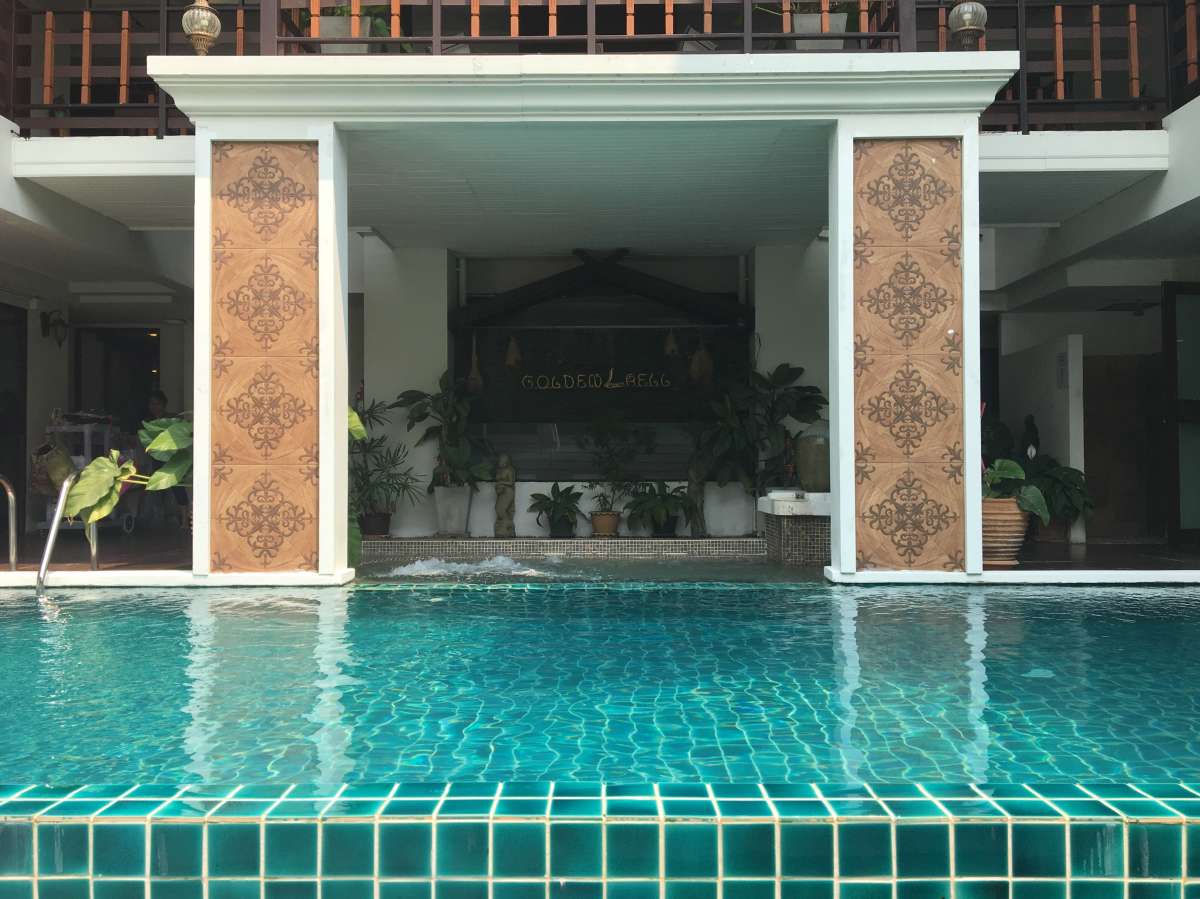 Chiang Mai temples
We only made it to two temples in Chiang Mai, Wat Chedi Luang and Wat Phra Singh. Both were in the Old City, within walking distance of our hotel. Unfortunately, we didn't make it to Wat Doi Suthep.
Originally built in the 14th-15th Century, Wat Chedi Luang has been reconstructed over recent years. It is an extremely impressive temple, and we loved being able to sit on one of the many benches within the peaceful grounds. It's great to watch the monks go about their day.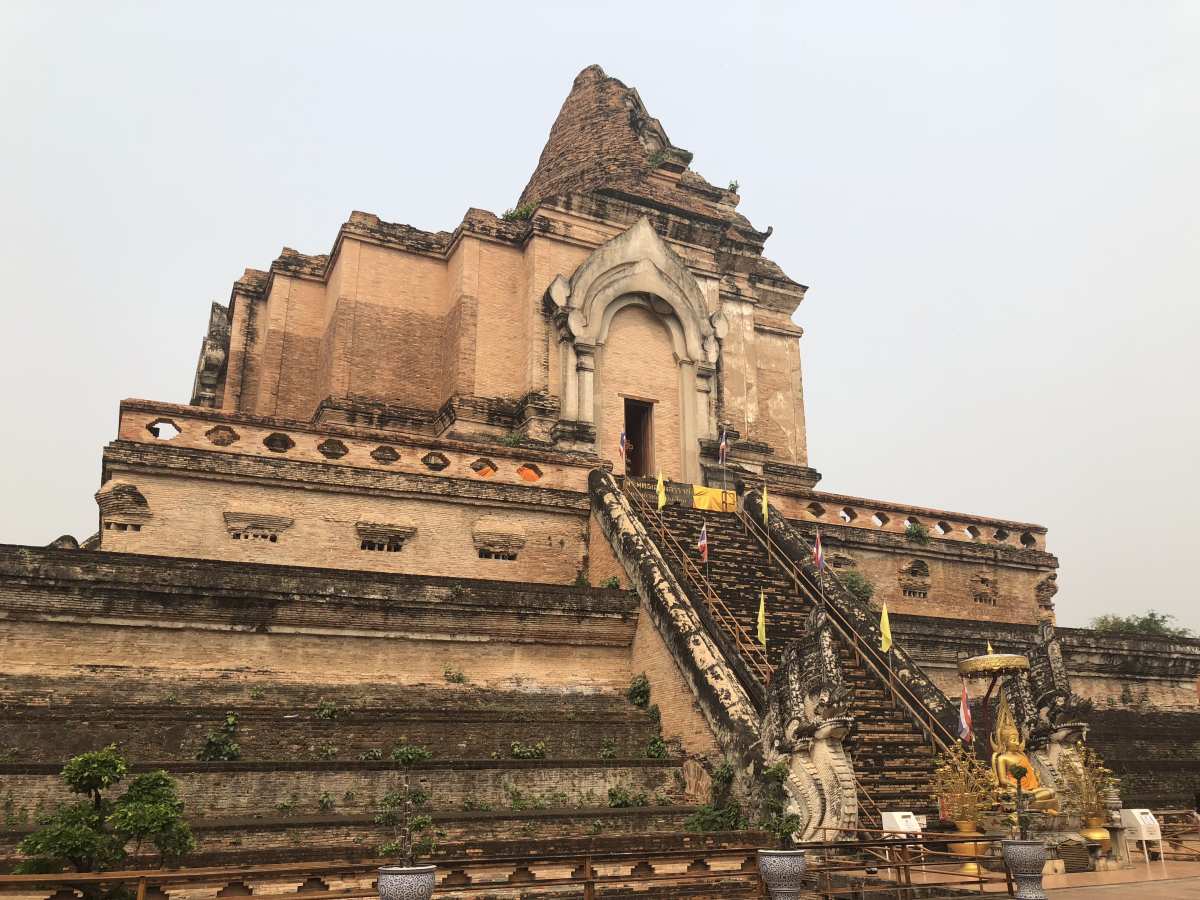 Wat Phra Singh houses the Phra Buddha Sihing, which gives the temple its name. Comprising a number of different buildings, this temple is a must-see for lovers of architecture.
Chiang Mai day trips
There really is SO much to do in Chiang Mai. We only just scratched the surface. From elephant sanctuaries to mountain temples and even zip lining, you certainly won't get bored here!
Elephant Nature Park
Check out our full blog post about this amazing sanctuary. We would highly recommend it to anybody who loves animals and wants to find an ethical elephant experience in Thailand.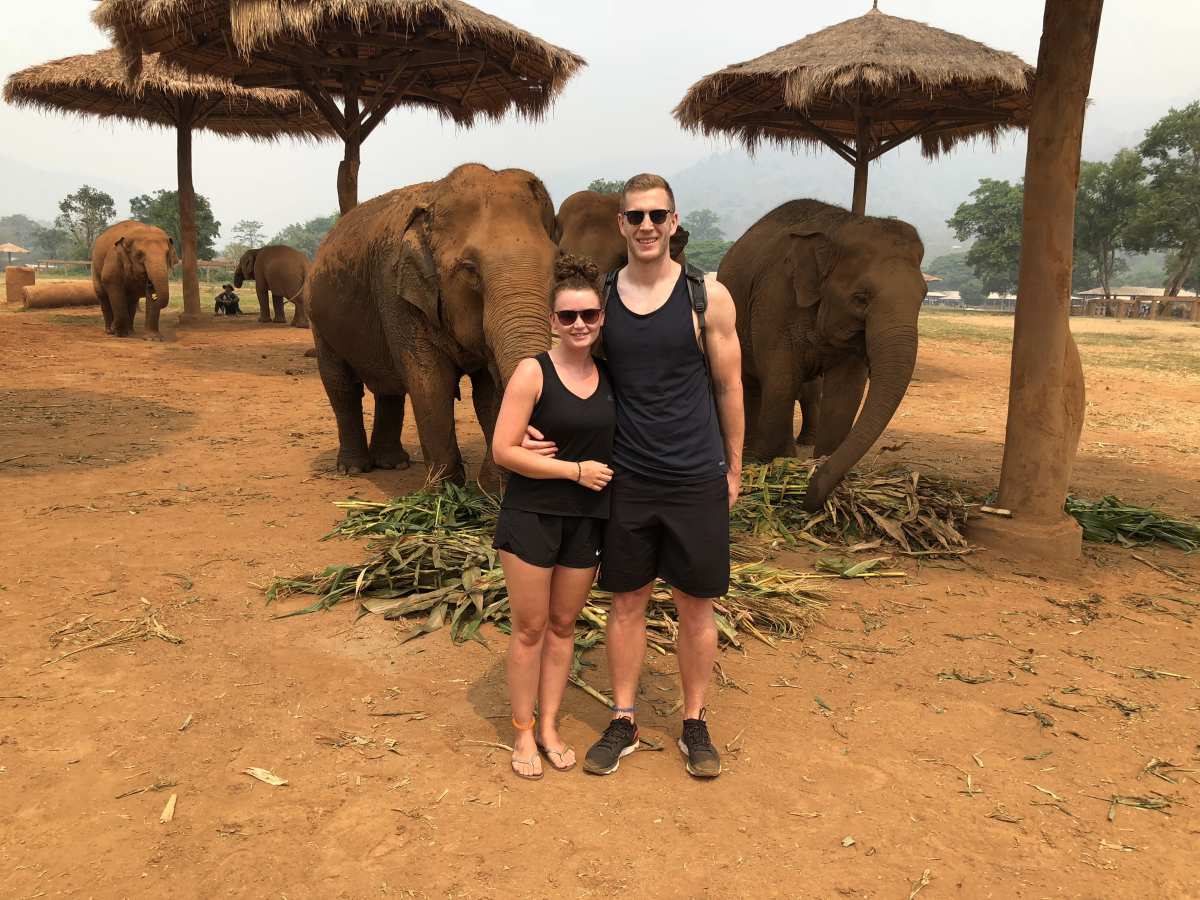 Eagle Track Zipline
A couple of people recommended Flight of the Gibbon to us, but we winced at the price (plus, multiple reviews said that you don't actually see any gibbons). Eagle Track cost almost half the price, and we had an amazing time!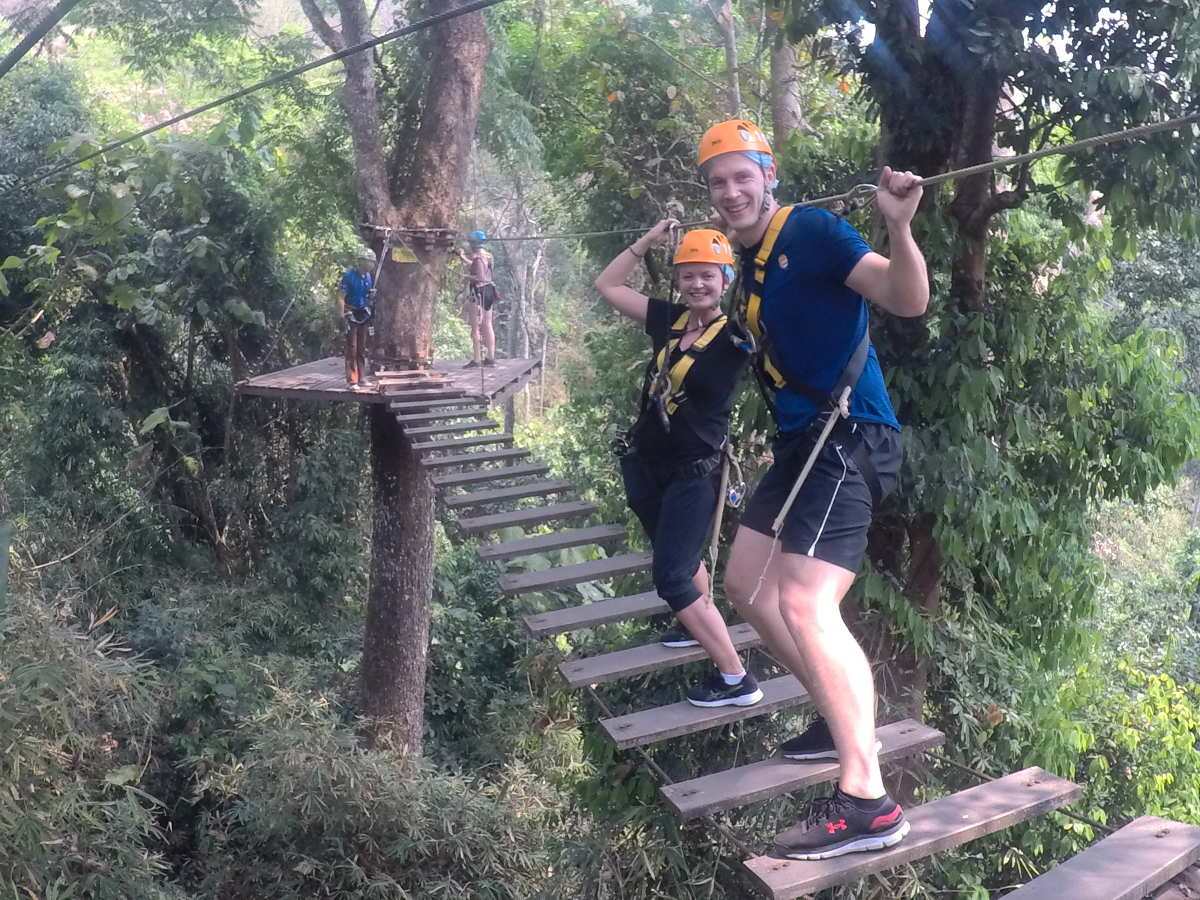 We only paid for the Bronze package. In hindsight, we should've upgraded. The course ended just as I started getting comfortable (and Karl was comfortable right from the beginning). It included 7 ziplines, as well as a few other rope ladders, balance beams and more. The guys who run it are so friendly and funny, and they happily took pictures and videos of us too!
Afterwards, lunch was provided and there was a cool waterfall on site to explore. We'd highly recommend it if you're looking for a ziplining experience in Chiang Mai to fit your budget!
Food in Chiang Mai
No blog post of ours would be complete without the obligatory restaurant reviews. We ate some really good food in Chiang Mai and pretty much lived off Thai curries. Here are our favourite places:
If you want brilliant, restaurant-quality food on a low budget, Kanjana is a great option. Two curries, rice and beers only cost us 340 baht (around £7). When we visited, this place was full of ex-pats and locals.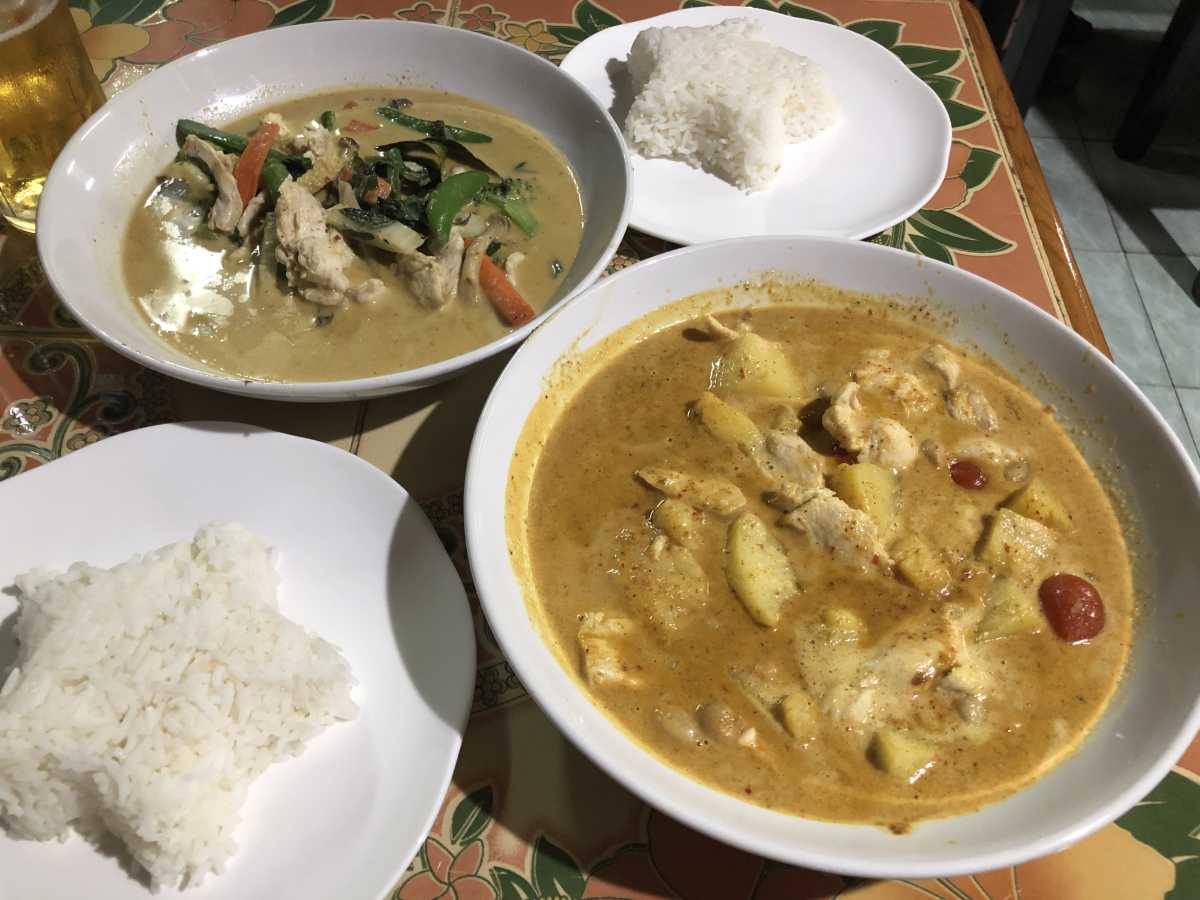 Weird name, good food. We got chatting to a British couple at the next table (we asked what they were eating). The massaman curry is one of the best I've tasted in Thailand. Believe me, I've eaten a LOT of massaman curry here. They also ask if you want it mild, spicy or 'Thai spicy'. If you value your taste buds, maybe give the 'Thai spicy' a miss.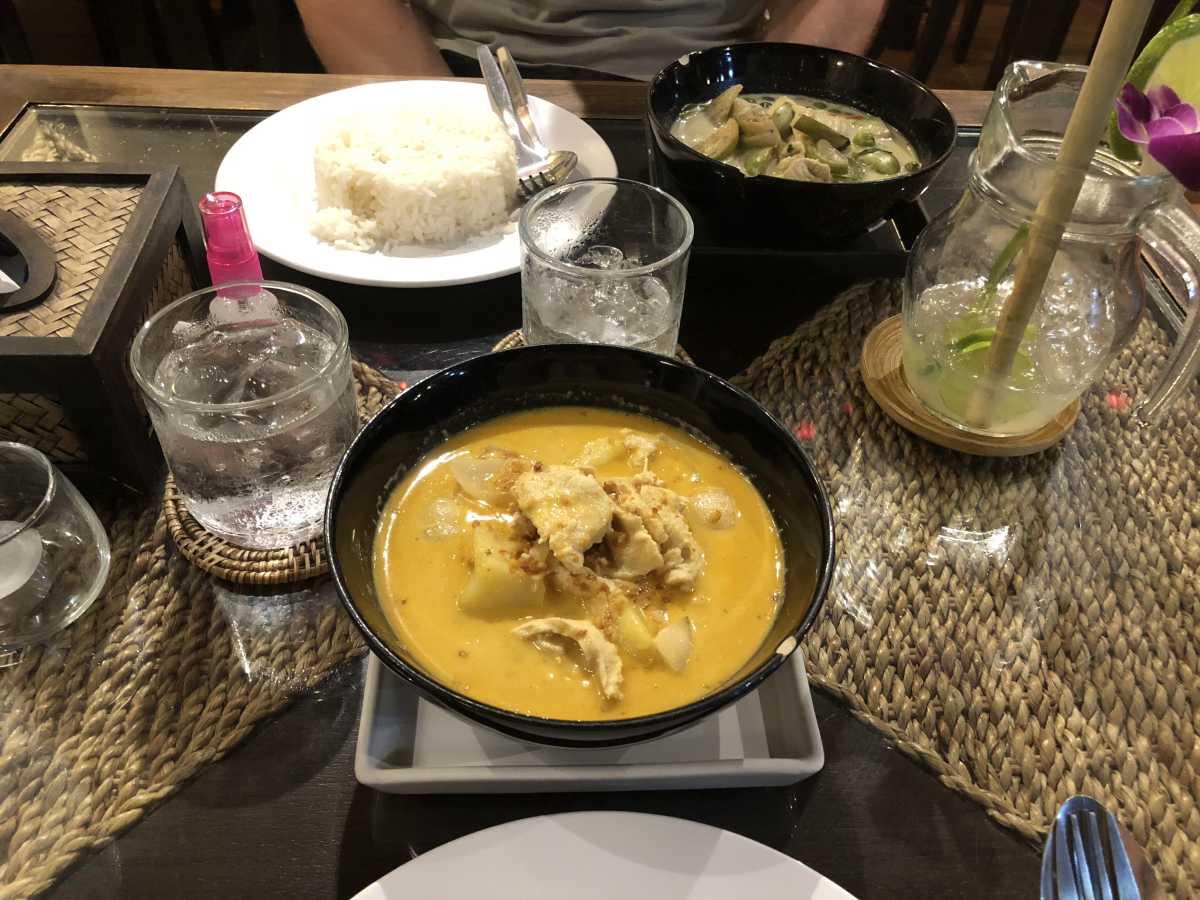 This was a recommendation, and we're so glad we decided to try it! We loved it so much that we ate here twice. It may be a bit more expensive than most places in Chiang Mai, but the food is incredible and the atmosphere is gorgeous too. Always book, and try to eat in the garden. If it rains (like it did on our last night in Chiang Mai), they'll find you a nice seat inside instead.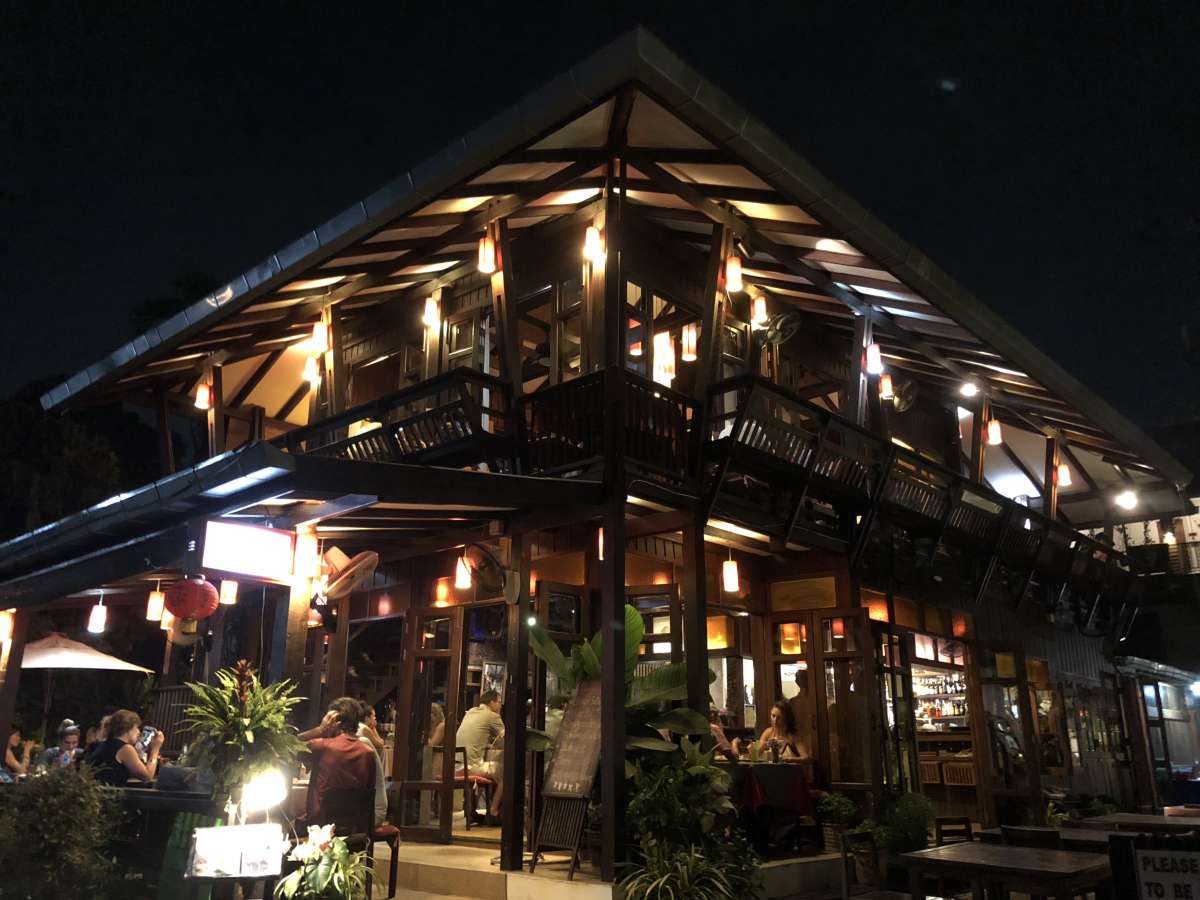 Most of the time, we worked in our hotel, but we did spend a day working here. The food is OK and the Wi-Fi is pretty strong. They also have plenty of power sockets, and lots of fans around which definitely helps on a hot day!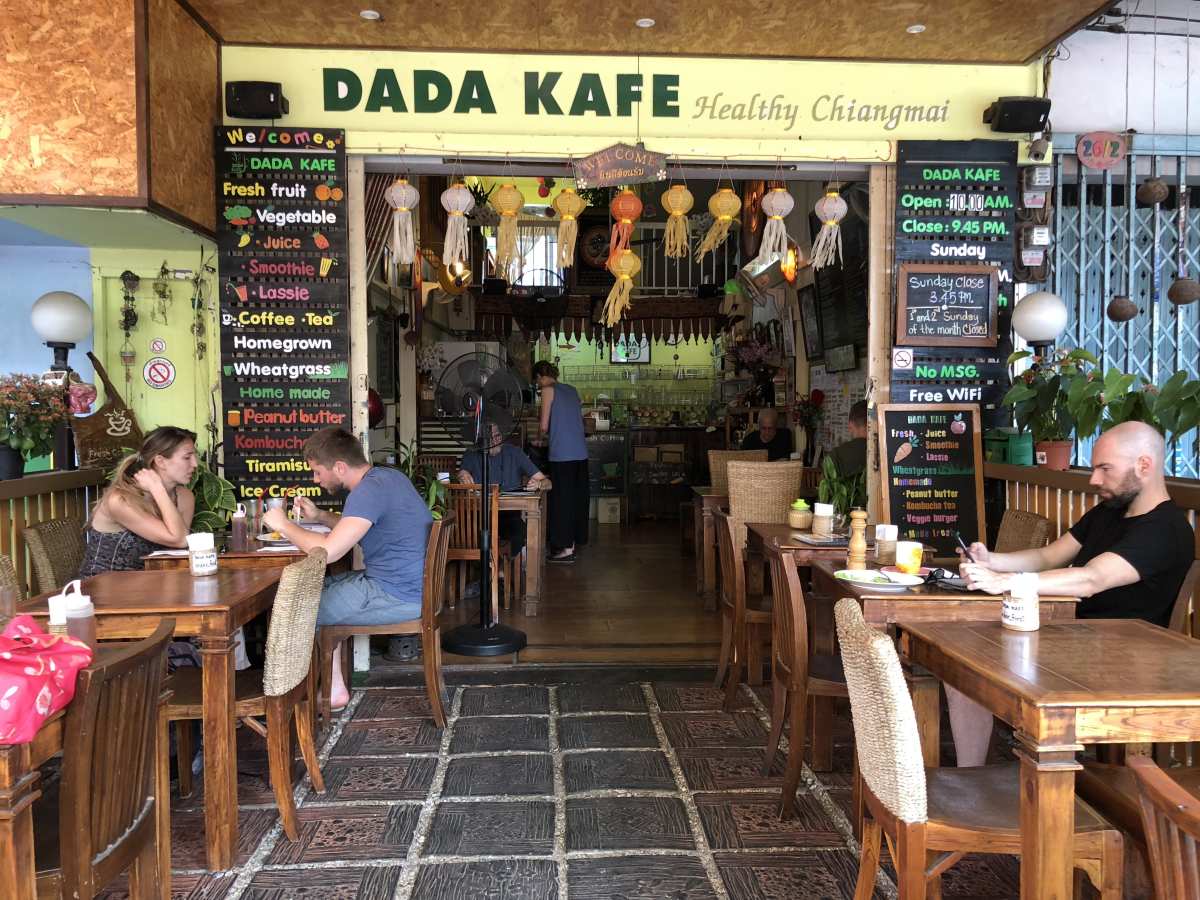 Goodbye, Chiang Mai
Chiang Mai has also made it onto our 'To Revisit' list (we predict that this list is going to get pretty long). With some of the bustle of Bangkok and the chilled vibes of Krabi, it's definitely a place we'll be coming back to.